Facebook
Quiz Questions
Hundreds of more questions ...and answers

Question 58
At the end of the 2017/18 season Stoke, West Brom and which other club were relegated from the Premier Division?
Answer

Question 57
In the 2012/13 season which club won the FA Cup but also suffered relegation from the Premier League - and who managed them at the time?
Answer

Question 56
Only one football club whose name starts with the letter K has played in the Football League - which club?
Answer
Question 55
Rupert Henry St. John Barker Moon was born in England but he played for Wales in which sport?
Answer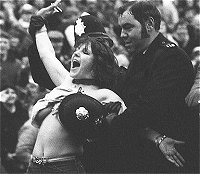 Question 54
Probably the most famous streaker since Lady Godiva she streaked during half-time at the England v Australia Rugby Union international on 2nd January 1982. Who ?
Answer
Question 53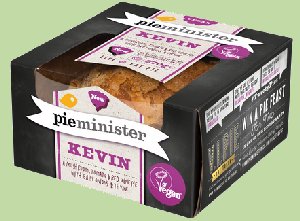 In early 2018 Pieminister unveiled a new pie - which contained chestnut mushrooms, tomatoes and red wine with baby onions, red quinoa and thyme - and they called it Kevin because of a footballing connection. What was that connection with football?
Answer
Question 52
On Saturday January 13th 2018 West Ham won 4-1 at Huddersfield which saw David Moyes record his 200th victory as a Premier League manager. He became the fourth manager at the time to reach that 200 victory mark in the Premier League - not surprisingly Alex Ferguson and Arsène Wenger were in that list but who was the other manager?
Answer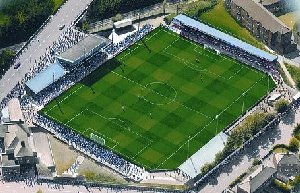 Question 51
Which former Football League ground is pictured?
Answer
Question 50
The England development sides had a great 2017 which included the England Under 19's winning the European title and the Under 17's ending up as World champions. One of the victorious Under 17 side had a brother who was a winner in the Under 19 team - name those two brothers.
Answer
Question 49
In November 2016 in a Sunday newspaper magazine article which celebrity had this to say about himself - and which club does he support?
'Football was my first love. In the mid-2000s I had gone semi-pro, playing for Witham Town in Essex, but then I did my knee in. I took jobs in a jam factory, a call centre and selling kitchens. And I started singing in pubs. Mr Brightside by the Killers tended to go down well in the George in Witham. In 2009, I auditioned for the X Factor and reached the semi-finals'.
Answer

Question 48
Name the former Scottish international footballer with the Christian names of 'Robert Primrose'.
Answer
Question 47
At the start of the 2017/18 season which Premier Division side became the first top-flight club since Oldham Athletic in 1920/21 to win their first two league matches but then win none of their next 14 league outings?
Answer
Question 46
At the 12.15 race at Ascot on Friday November 24th 2017 which former England international football made the news?
Answer
Question 45
In March 2015 which former Manchester United and England player was unveiled as a new presenter on the BBC Television show 'Homes Under The Hammer'?
Answer
Question 44:
Who were the sponsors named on the shirts of the teams at the 2017 FA Cup final?
Answer
Question 43:
Which British club has played Barcelona 4 times in European competition matches and has won all 4 of them?
Answer
Question 43:
Which British club has played Barcelona 4 times in European competition matches and has won all 4 of them?
Answer
Question 42:
In July 2008 Portsmouth announced they were paying a club record transfer fee of £11 million (£9 million up front plus £2 million add-ons) for buying which player?
Answer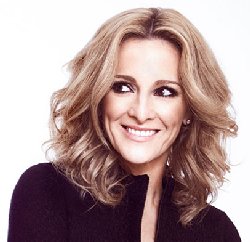 Question 41:
The dad of TV presenter (and Welsh International gymnast) Gabby Logan played for a number of League clubs in a playing carerr that lasted from 1967 to 1986 - name one of them.
Answer

Question 40:
In February 2017 Peter Crouch scored for Stoke to record his 100th Premier League goal. Prior to Stoke he had scored Premier League goals for 5 other clubs - name 4 of them.
Answer
Question 39:
2016 was the 50th anniversary of Dave Corbett helping to make front-page news in a story that involved football. What was it?
Answer
Question 38:
I was looking through an old programme the other day and saw this ad for season tickets for the following season. I couldn't believe the prices! The prices are for seasons tickets for a full season of a top division club at the time - but for which season (I'll give you a year or two either side)?
Answer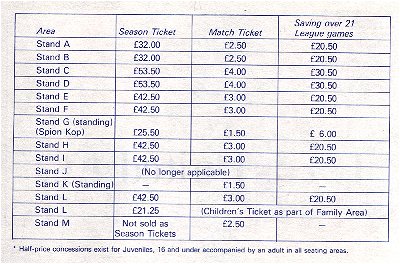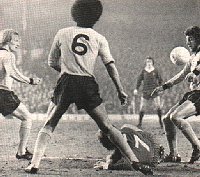 Question 37:
Another 'retro' question, this time you have got to imagine reading this question in the Liverpool v Wolves programme of December 1980 - 'It's not long ago since this picture was taken, and it features a game between Liverpool and Wolves. Kenny Dalglish is on the ground, Willie Carr is on the left....but can you name the man who is wearing the number 6 jersey for Wolves?'
Answer
Question 36:
In December 2016 Stoke City's Mark Hughes became only the fifth person to have both played in and managed a club in 400 top-flight matches (Premier League and the old Div 1). Who tops that short list having played and managed a total of 1216 matches in the top flight?
Answer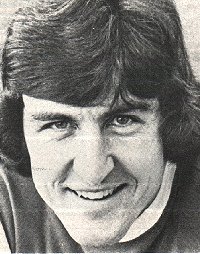 Question 35:
A 'retro' question this one so you have got to think about as if 1979 was now! The question with its picture was taken from a August 1979 Liverpool programme - 'Chances are that you'll recognise the player on the left. But if you can't place the face, we'll tell you he appeared in an FA Cup final in consecutive season, though each time playing for a different club.' Who?
Answer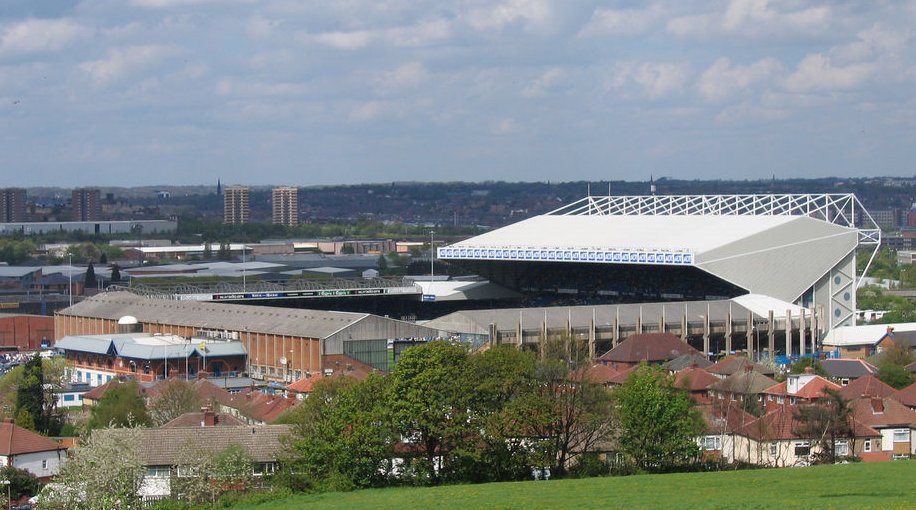 Question 34:
Which Football League ground?
Answer


Question 33:
In February 2015 it was revealed that Chelsea's John Terry had spent something like £145,000 over the previous 8 years - on what?
Answer
Question 32:
On October 7th 2013 Polytechnic beat Civil Service 2-1 in a Southern Amateur League match. Why did the match make the national headlines?
Answer
Question 31:
Well, I've stood on this terrace a time or two but there isn't any standing there now. Which ground, around 1986?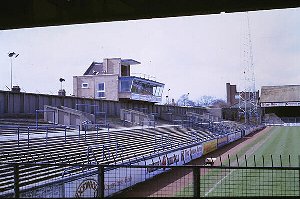 Question 30:
In his autobiography published in October 2016 which England player stated that his pre-match routine included drinking port from a Lucozade bottle on the evening before a match while on match-day he wrote 'Three Red Bulls, a double espresso and a cheese and ham omelette is what makes me run around like a nutjob on a match day.'
Answer
Question 29:
The League 1 match between Bradford City and Bristol Rovers on September 17th 2016 was held up for several minutes when ref Andy Haines took the players off the pitch because of health and safety fears. What was causing the problem?
Answer
Question 28:
Which of the 3 Football League divisions in 2016/17 has 7 clubs in it whose names starts with the letter B?
Answer
Question 27:
A picture of the outside of which British ground?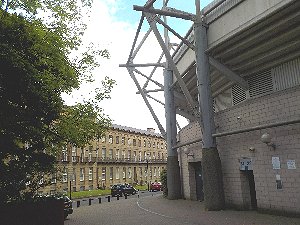 Answer
Question 26:
Which club has been managed by Vic Buckingham, Bobby Robson and Terry Venables?
Answer
Question 25:
In 1987/88 this club won the League Cup (then the Littlewoods Cup) for the only time in their history but in the previous season they had been expelled from the competition. Name the club and the reason for that expulsion.
Answer
Question 24:
Which British city?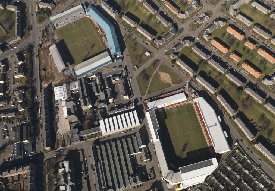 Question 23:
Who are the only English club to have won the European Cup/Champions League more times than they have been League champions (Premier League or the old First Division)?
Question 22:
The picture alongside is part of a poster publicising which film?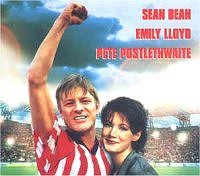 Question 21:
The pictured ground used to stage Football League matches - which ground?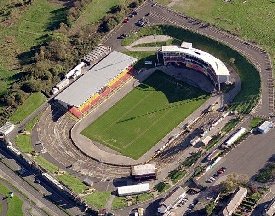 Answer
Question 20:
Which is the only club to have won a European club final at the pictured ground?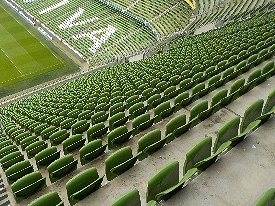 Answer
Question 19:
Before joining his present club in August 2011 this player, an England international, played for - in alphabetical order - Aston Villa, Liverpool, Norwich, Portsmouth, QPR, Southamapton and Tottenham. Who?
Answer
Question 18:
On 1st January 2000 which Premier League club was Walter Smith managing?
Answer
Question 17:
When Callum Styles made his debut for Bury against Southend in League 1 on May 8th 2016 why did it make some of the national headlines?
Answer
Question 16:
Leicester City were confirmed as the new Premier League champions after Spurs had drawn 2-2 away to which club?
Answer
Question 15:
An impressive floodlight - at which Football League ground?
Question 14:
I'm told Leicester City have just become Premier League champions - they kept that quiet didn't they! But going right back to 1888 how many clubs with 'City' as part of their name have finished the season as League champions?
Answer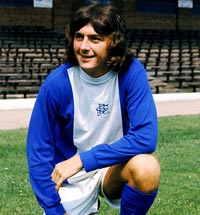 Question 13:
The pictured former England international player made 280 League appearances for which club?

Answer
Question 12:
On the day that Leicester City finally clinched the Premier League title how many Premier League clubs were being managed by Englishmen?
Answer
Question 11:
Which former England international player had the unusual distinction of having made over a century of League appearance for four different clubs – Arsenal, Blackpool, Everton and Southampton?
Answer
Question 10:
After a failed trial with Sheffield Wednesday who played for Leeds in their 1991/92 League Championship winning season and then for Manchester United the following season when they also finished as League champions?
Answer
Question 9:
Which club dropped 'Borough' from its name shortly before playing their first match in the Football League in the 2000s?
Answer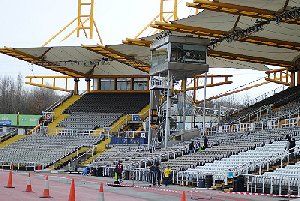 Question 8:
Pictured is which former Football League ground?
Answer
Question 7:
In the Sunday Times Rich List published in April 2016 what amount did they have down for the combined wealth of David and Victoria Beckham (and I'll give you a bob or two either side!)?
Answer
Question 6:
Back in the 1990s Fanny Sunesson was a well-known personality associated with which sport?
Answer
Question 5:
In October 2011 the rented home of which Premier League footballer had a reported £400,000 of damage done to it when a fire was started after fireworks were let off in a bathroom?
Answer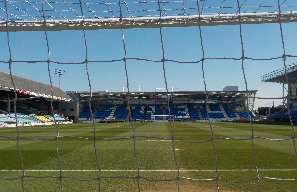 Question 4:
Which Football League ground?

Answer




Question 3:
He was player-manager at both Swindon and Chelsea before becoming England manager. Who?
Answer
Question 2:
In July 2014 which English club played their first match in a European competition in a tie against AS Trenčín?
Answer
Question 1:
England will play Wales, Russia and which other country in the group stage of the Euro 2016 finals?
Answer