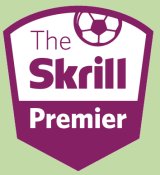 Leading League goalscorer:
Andre Gray
(Luton Town)
30 goals each
Twenty-six years after beating Arsenal in a Wembley final
Luton Town are back were they belong - the Football League. And they did it in style - champions with a century of points and a century of goals and an average League attendance of 7,387 with a League best of 10,044. League 2 clubs watch out in 2014/15!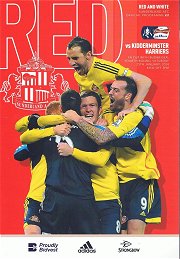 Grimsby, Kidderminster and Macclesfield all progressed to the 3rd Round of the FA Cup but only the Harriers got into the fourth round draw. They beat Peterborough in the Third Round to earn a tie at Premier League Sunderland where they lost to the only goal in front of a crowd of 25,081.
2013/14 FA Cup results
When you lose your first match of the season 8-0 you just know it's going to be a long, hard season. Hyde did just that – an
8-0 defeat at Forest Green Rovers – and it was a long, hard season! They won just one League match all season, 2-0 at Welling United on January 14th 2014, and that was after 29 Conference matches without a victory – just one short of the League record. However the 10 points they recorded was the record for the lowest points total in the Conference.