QUIZ QUESTION ANSWER
Question
Earls Park FC - nicknamed the Sparks - was a fictional club in which football-based soap opera broadcast on ITV between 2002 and 2006?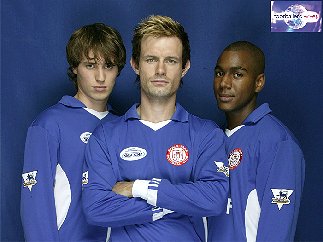 Answer:
Footballers' Wives
Parts of the earlier episodes were filmed at Selhurst Park while White Hart Lane was used in later episodes. It has to be said though that the actual playing of football wasn't high in the list of priorities for the programme!

For hundreds of more questions click on Quiz