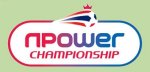 Leading League goalscorer:
Richard Lambert
(Southampton)
27 goals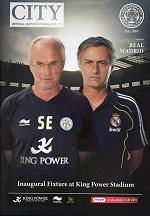 Advertised as a battle between Sven and the 'Special One' Leicester paid - rather their sponsors paid - some £2m to entice Real Madrid to the newly renamed King Power Stadium for a pre-season friendly. Real Madrid beat Leicester 2-1.
Four seasons after reaching the FA Cup Final Cardiff were at Wembley again when they became the first Welsh club to reach the League Cup Final, beating fellow Championship side Crystal Palace in the semis. But it was Liverpool who won the Carling Cup although Cardiff came close, only losing 3-2 on penalties after extra time had ended at 2-2.
Carling Cup results 2011/12
Just a month after they appointed Neil Warnock as their new manager Leeds United conceded 7 League goals at Elland Road for the first time, losing 3-7 to Nottingham Forest.