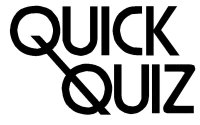 Quiz 15 - Pen Pictures - Answers
So how do you think you did...
Two are straightforward enough so lets make that the pass mark.
Five, the smart arse category.
Three or four well done.
Two - you've got what you should have done.
0 or one, well keep trying!