DID YOU KNOW.....
PEN PICTURES
Football has a million and one stories and just as many facts and figures. Here are a few of them - the record-breaking, unusual and bizarre.
More Did You Knows...
Index
1 2 3 4 5 6 7 8 9 10 11 12 13 14 15 16 17 18 19 20
21 22 23 24 25 26 27 28 29 30 31 32 33 34

A nostalgic look at player pen pictures taken from match-day programmes - how many of the players can you remember?
* * * * *
Gary Birtles (Nottingham Forest) - from the programme of the 1979 League Cup final against Southampton.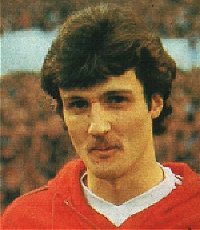 Gary was unable to gain a first team place last season, but with the departure of Peter Withe to Newcastle, he was given his chance and has been the first choice for the number nine shirt ever since. Clough signed him for just £5,000 from Long Eaton, where he was playing in the Midland Counties League. His first goal came against Liverpool in the European Cup, and he has continued to score regularly. Born Nottingham.
* * * * *
Martin Peters (Norwich City) - from the programme for the Notts County v Norwich City Anglo Scottish Cup qualifier in August 1978, 12 years after he was a World Cup winner when a West Ham player which didn't get a mention in the pen pictures!.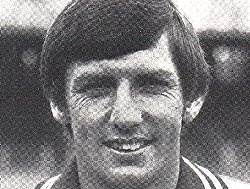 Former England midfield player (sixty-seven caps) signed from Tottenham for £50,000 in March 1975. Played over 300 games for West Ham before becoming Britain's first £200,000 player when signed by Tottenham in March 1970 in a deal that took Jimmy Greaves to Upton Park. With Spurs he gained UEFA Cup and League Cup honours. He has twice been voted City's Player of the Year and has scored twenty-four goals in 111 appearances.
* * * * *
Gary Fleming (Barnsley) - from the Sunderland v Barnsley programme January 1994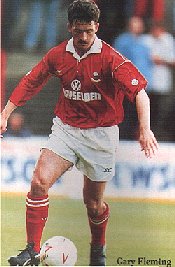 Has been a model of consistency since moving to Oakwell for £65,000 from Manchester City in March 1990. It was the second time, then Tykes boss Mel Machin, had signed the Londonderry born defender. While at Maine Road, Machin had paid Nottingham Forest £150,000 for the former City Ground apprentice.

Fleming made 74 league appearances for Forest before losing his place to Steve Chettle and then Brian Laws. He only played a handful of games at Manchester City, not figuring in their plans when Mel Machin lost the manager's job.

A permanent fixture in the Northern Ireland side, Gary, who will be 27 in February could have his best days yet to come.
* * * * *
Les Green (Derby County) - from the Fulham v Derby Watney Cup programme August 1970.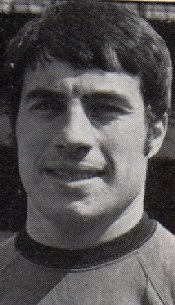 Despite his lack of inches, recognised as one of the best goalkeepers in the 1st Division. One of the successes of the team last season. He started his career with Nuneaton Borough in the Southern League, then signed by Burton Albion FC. After a spell with Burton Les moved to Hartlepool. After leaving Hartlepool Les joined Rochdale, to whom the Rams paid a fairly substantial fee. Well known for his ability to take charge of the penalty area and for organising his defence.
Height: 5ft 8ins. Weight: 12st 3lbs.

* * * * *
Alan Ball (Southampton) - from the programme for the Darlington v Southampton friendly match in April 1982, 16 years after England's success in the World Cup final.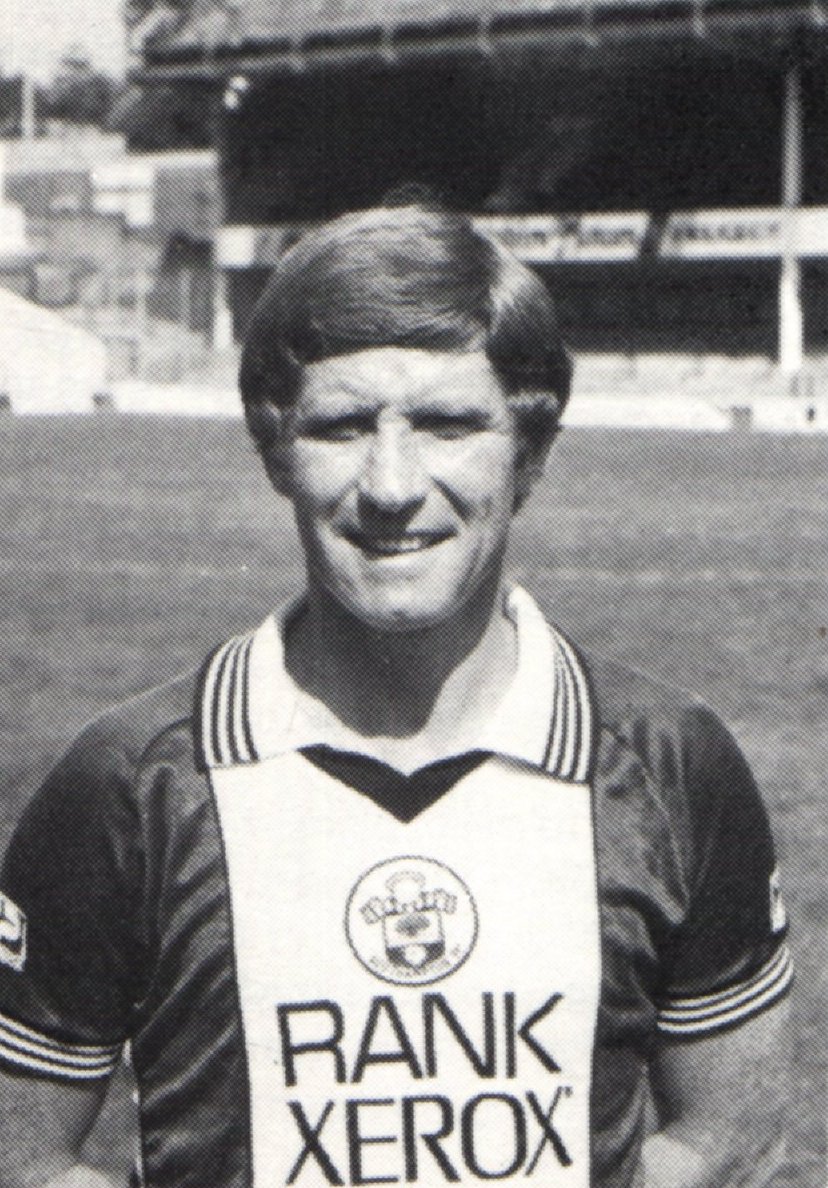 Alan is now the only survivor of the victorious 1966 World Cup team still playing league football. Had a spell as player-manager last season with his first club Blackpool. When things failed to work out for him he returned to the Dell to strengthen the team's quest for European football. Although in his mid-thirties, he still maintains the appetite and enthusiasm of a youngster just coming into the game.
* * * * *
John O'Hare (Derby County) - from the Fulham v Derby Watney Cup programme August 1970.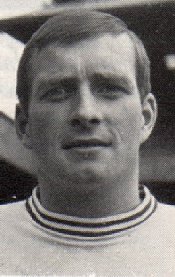 Signed from Sunderland at the start of the 1967/68 season for a fee of £20,000, now in the £100,000 plus class. One of the cleverest ball players in the Football League. John is highly rated for his skill on the ball and his highly professional attitude to the game. Has excellent ball control with either foot, and is one of the few centre-forwards who can afford to cut himself off from the rest of the team, and still retain the ball long enough to keep an attack flowing.
Holder of three Scottish under-23 caps and won his first full cap against Northern Ireland last April in the Home International. Scorer of 16 goals last season, John was voted Derby County's player of the year for 1969/70.
Height: 5ft 9ins. Weight: 11st 9lbs.
* * * * *