DID YOU KNOW.....
CHRISTMAS DAY FOOTBALL
Football has a million and one stories and just as many facts and figures. Here are a few of them - the record-breaking, unusual and bizarre.
More Did You Knows...
Index
1 2 3 4 5 6 7 8 9 10 11 12 13 14 15 16 17 18 19 20
21 22 23 24 25 26 27 28 29 30 31 32 33 34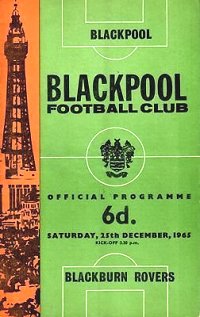 The last time the majority of League clubs played matches on Christmas Day was in 1957 when 38 League matches were played. After that the number of matches played declined dramatically largely due to a lack of public transport and the wish of fans to stay at home on Christmas Day. By 1959 just two League matches were played on December 25th - Blackburn 1 Blackpool 0 in Division 1 and Coventry 5 Wrexham 3 in Division 3. The next - and last - match played on Christmas Day took place at Bloomfield Road, Blackpool, on December 25th 1965. The home side defeated Blackburn Rovers 4-2 in a First Division match in front of 20,851 spectators.
*********
North of the border Christmas Day fixtures lasted a bit longer. Two matches on Christmas Day 1976 proved to be the last fixtures up there - Clydebank drawing with St Mirren and Alloa defeating Cowdenbeath.
*********
The first Christmas Day League match had taken place on December 25th 1889, the second season of the Football League. Preston North End beat Aston Villa 3-2 on their way to retaining the League title, Nick Ross scoring a hat-trick for the 'Invincibles' of Preston at Deepdale. The crowd was an excellent one for the time, nearing 10,000, who witnessed an entertaining match and set the scene for Christmas Day football for many years to come.
*********
Only once since 1965 has an attempt been made to play a League match on December 25th. In 1983 Brentford had scheduled their Third Division match against Wimbledon at 11 o'clock on Christmas Day morning hoping, as a Brentford spokesman said 'to revive the old tradition of husbands going to football on Christmas Day while the wives cook the turkey'. But the wives thought differently and supporters protests saw the match brought forward to Christmas Eve when a 6,689 crowd - which was to be the second highest League crowd at Griffin Park that season - witnessed a 4-3 Wimbledon victory.
*********
So what was the atmosphere like for a Christmas Day match? Below is reproduced the recollections of a Sheffield United supporter who attended his first Christmas Day match in 1948 as a nine-year-old when Bolton Wanderers visited Bramall Lane in a First Division fixture.
"The match kicked off in the morning and, as there were no trams running, my dad and 1 made an early start and walked to Bramall Lane from Millhouses. Once inside the ground it was clear this was no ordinary occasion, for the atmosphere was something special - particularly to a nine-year-old. The band played Christmas carols and many of the crowd sported their presents. New scarves and gloves were much in evidence, whilst the aroma of cigar smoke hung everywhere. Spirit flasks were passed among groups of friends and swigged with a slightly furtive air."
The attendance was 39,676 and the match ended 1-1.
*********
Because of travelling problems over Christmas, Christmas Day fixtures were generally local derbies, but that was not always the case. Back in 1954 Portsmouth had to travel to Blackpool for a Christmas Day fixture, a 500 mile round trip! Two days later Blackpool had to travel to Portsmouth for the return fixture, a match in which Jimmy Armfield made his debut for Blackpool. In later years Armfield remembered the difficulties in travelling to that match, a journey which started on Boxing Day -
"We had to take the bus from Blackpool to Preston, then get a train from Preston to London, stay overnight in London, get up the next morning, get on a bus to Waterloo station where we took the train to Portsmouth, had lunch and went to Fratton Park. And by the time we got there, the gates were closed, it was a full house!"
*********
Another longish journey was made by Wrexham for a Division 3 (North) match at Hull City on Christmas Day 1936. But Wrexham forward Ambrose Brown need hardly have made the journey - he was sent off after only 20 seconds!
*********
An unusual Christmas present was given by Rochdale's Danny Murphy, Kenny Boyle and George Underwood who each scored in their own net in a 7-2 defeat at Carlisle United in a Division 3 North match on Saturday December 25th 1954. To cap a disastrous Christmas Underwood broke his leg in the return fixture played at Spotland two days later.
*********
An amazing statistic - Coventry City recorded their first ever League victory on a Christmas Day! In their first League season, 1919/20, they hadn't managed a victory in their first 19 matches (14 defeats, 5 draws) and then on Christmas Day 1919 they broke their duck with a 3-2 home victory over Stoke. Not only were the points welcome the goals were as well - they hadn't scored in their previous 11 matches stretching back almost three months! Sadly for Coventry normal service was resumed the very next day. On Boxing Day they lost the return League fixture against Stoke 1-6. Results.
*********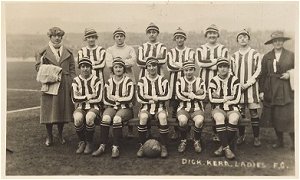 Christmas Day 1917 is seen as the date when women's football started in earnest in England. With League football suspended due to the Great War and most menfolk being in uniform the women of a munitions factory in Preston, Dick Kerr & Co Ltd, decided to provide some much needed entertainment and raise money for charity by staging a football match. So on Christmas Day 1917 the 'Munitionettes' turned out as Dick, Kerr's Ladies FC and defeated Arundel Coulthard Factory 4-0 in front of a crowd of around 10,000 at Preston's Deepdale ground. Just three years later - on Boxing Day 1920 - a 53,000 crowd watched Dick Kerr's beat St Helens Ladies 4-0 at Goodison, with another 10,000 or so being locked out. Women's football was here to stay.
*********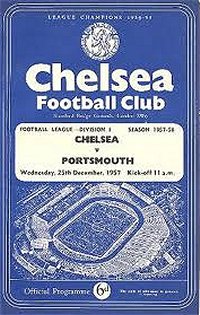 Plenty of goals have been scored in Christmas Day matches. Jimmy Greaves scored his first League hat-trick (he eventually scored 4) in Chelsea's 7-4 victory over Portsmouth at Stamford Bridge on Christmas Day 1957. Leicester's John Duncan scored a club record six goals in the 7-0 Second Division defeat of Port Vale at Filbert Street on December 25th 1924. On Christmas Day 1925 Bury beat Manchester City 6-5 in a Division 1 fixture.
*********
Not unsurprising the footballing rules were more relaxed in war-time. On Christmas Day 1940 two famous footballers each played two matches - for different clubs! Len Shackleton played for Bradford Park Avenue against Leeds in the morning and Bradford City against Huddersfield in the afternoon while Tommy Lawton turned out for Everton (against Liverpool) in the morning and for Tranmere against Crewe in the afternoon. Mind you, it was the first Christmas with rationing and most players were in the forces so why not play football! On the same day in Norwich the visiting Brighton & Hove Albion side arrived with just 5 players. They made up the numbers with Norwich reserve players and fans who turned up expecting to be spectators. Norwich won 18-0!
*********
A favourite after-dinner speech of former Clapton Orient (now Leyton Orient) striker Ted Crawford related to Clapton Orient's home Division 3 (South) match against Bournemouth on Christmas Day 1931. Orient's players turned up for the match slightly the worse for drink, not helped by a gift of a barrel of beer from their manager. Crawford claimed that every time he went up for a header he saw two footballs and eventually he collapsed on the pitch. His team lost that match 2-1 but presumably a tad more sober a day later in the return fixture at Bournemouth they won 1-0!
*********
Of course it should never be forgotten that Christmas Day has a religious significance and players had the right not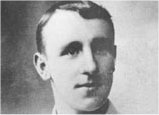 to play on Christmas Day (or Good Friday). Many took up that right. Amongst them were Sunderland's Arthur Bridgett (pictured) who was capped 11 times for England and scored 2 goals for Sunderland in that amazing 9-1 victory at Newcastle in 1908. Swindon's Harold Fleming also won 11 caps for England although Swindon at the time were a Southern League side. Like Bridgett he also was a goalscorer in an amazing 9-1 victory - this time 4 goals in Swindon's 9-1 victory over Luton Town in their first match in the Football League in August 1920. England Under 23 international Phil Gunter, who made 321 League appearances for Portsmouth, was another who abstained from playing on religious holidays although later in his career he relented.
*********
An important part of Arsenal's history took place on a Christmas Day in a committee meeting held at a pub. A committee meeting at a pub on Christmas Day, I bet!! Two weeks after they had played their first match they decided to change their name from Dial Square. The meeting was held on Christmas Day 1886 at the Royal Oak pub from which they took part of the name to become Royal Arsenal FC - Arsenal Miscellany.
*********
The First Division match between Chelsea and Charlton Athletic on Christmas Day 1937 suffered an abandonment when heavy fog descended on Stamford Bridge. The fog was so bad that Charlton 'keeper Sam Bartram was unaware that the match had ended, assuming that his inactivity was due to the play being in the Chelsea half. It was 15 minutes or so before a policeman told him that the game had been abandoned! In later years Sam Bartram recounted the events of that afternoon - read what he had to say in abandoned matches.
*********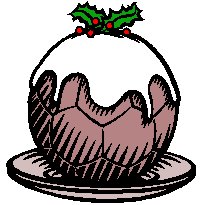 When Arsenal moved to their new rented Highbury ground in 1913 their landlords were the St John's College of Divinity and because of the religious connection they were banned from playing matches at Highbury on Christmas Day and Good Friday. That prohibition stayed with them until they bought the ground for £64,000 (the ownership transfer document was signed by the Archbishop of Canterbury no less) and so in 1925 Arsenal presented the Highbury faithful with their first Christmas Day match - 33,398 witnessing a 3-0 First Division defeat of Notts County.
*********
Welsh clubs have played alongside English clubs throughout the history of the FA Cup but in the early days Northern Irish and Scottish teams also played in the competition. The only FA Cup match to be played on Christmas Day was played in Northern Ireland when Linfield Athletic beat Cliftonville 7-0 in a Fourth Qualifying Round 2nd replay on Christmas Day 1888.
*********
This is a true story - I promise! It is said that Charles Sutcliffe was the man who we all have to thank for organizing football in this country. In the 60 years or so before his death in 1939 he had done practically everything in the Football League - from playing in it to becoming President of it, as well as organizing the fixture list in those far-off pre-computer days and forming the Referees Association. He had been an international-standard referee who in one match had disallowed six 'goals' and later took charge of referee appointments. In that job one Christmas Eve a referee informed him that he couldn't officiate at a Christmas Day match because of illness. Sutcliffe decided to forego his own Christmas to referee the match himself and at 9 o'clock on a freezing Christmas Day morning he caught a train (yes they had Christmas Day trains in those days, its a true story) for a three-hour journey across Lancashire. After arriving with plenty of time to spare he spent the next couple of hours in the empty streets - he was tea-total, so no pubs for him. After the match he donated his referees' fee and expenses to the players' Christmas Box at which point he was invited to share a Hot Pot with the players in the dressing room. After that bit of warmth he started his long and cold journey back home. While waiting at the railway station he was surprised to see the home club secretary chasing after him. The secretary said he was pleased to have caught him and I'm sure many thoughts must have passed through Sutcliffe's mind as why the secretary was after him. But I bet not one of those thoughts was the actual one - he had forgotten to pay for the Hot Pot! Christmas can be great!
*********
Stoke City entertained Bury in a Division 2 fixture on Christmas Day 1954. A month later they had played a total of 8 matches - amazingly 7 of them had been against Bury! The results.
*********
Fancy going to a European away match on Christmas day? It did happen. European club competition started in 1955 and on Christmas Day 1955 Barcelona hosted an Inter-Cities Fairs Cup (now Europa League) match. The visitors were Stævnet - the Copenhagen representative side - with Barcelona winning 6-2. The idea didn't catch on!
*********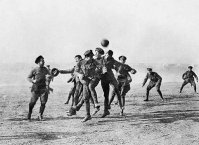 The most famous football match played on Christmas Day took place in 1914 during the first Christmas of World War 1. By mutual consent an estimated 100,000 British and German troops along the Western Front declared a truce, and those near to Armentieres in France sang Christmas carols before leaving their respective trenches to play a football match in sub-zero temperatures in no-man's land. Before the match - between the 2nd Battalion The Royal Welch Fusiliers and the Saxons of 133 Infantry Regiment and the Prussians of 6 Jäger Battalion - gifts were exchanged. The Germans give two barrels of beer and the British a plum pudding. The Germans won - differing reports give the score as 2-1 or 3-2 - and the following day hostilities resumed, again by mutual consent.
*********
Over the years there have certainly been some 'hang-over results' on Boxing Day. A look back at Christmas 1934 saw Everton dominant enough to beat Sunderland 6-2 at Goodison on Christmas Day. A day later on Boxing Day the two clubs played the reverse fixture at Roker Park with Sunderland victors this time - by 7-0. Mind you a month later the same two clubs met again at Goodison in the FA Cup with Everton winning that one 6-4. A few more of the 'hang-over' results recorded over the years on on Boxing Day, the day after the main Christmas celebrations......
December 26th 1896 – Darwen 12 Walsall 0 (Division 2)
December 26th 1930 – Hull City 10 Halifax Town 0 (Division 3 North)
December 26th 1935 – Tranmere Rovers 13 Oldham Athletic 4 (Division 3 North)
December 26th 1962 – Oldham Athletic 11 Southport 0 (Division 4)
December 26th 1963 – Fulham 10 Ipswich Town 1 (Division 1)
Link - clubs scoring double figures in League matches