11th July

Football On This Day – 11th July 1966
England started their 1966 World Cup campaign with a disappointing 0-0 draw with Uruguay at Wembley. In that match England fielded nine of the players who would later play in the World Cup final. Jimmy Greaves and Manchester United's John Connelly were the two players who didn't make the final, being replaced by the goalscorers in the final, Geoff Hurst and Martin Peters.
Football On This Day – 11th July 2021
The day we all hoped football would be coming home! England played Italy in the covid-delayed Euro 2020 final and with the match being played at Wembley all England fans were hoping for a repeat of that day in 1966 when England won in their only other major tournament cup final. It certainly started well with Luke Shaw putting England in front after just two minutes - but then almost inevitably things went wrong! Italy equalised in the second half and went on to win the penalty shoot-out after the last three England penalty takes all failed to score. The dream was over but sadly the bad news for England didn't stop at the result. In what was described as a day of 'national shame' thousands of ticketless fans, many drunk, caused chaotic disorder in the Olympic Way and stormed turnstiles to gain admission. There was further poor behavior from many fans in the ground and after the match the three England players who missed their penalties - Marcus Rashford, Jadon Sancho and Bukayo Saka - were racially abused on social media. The disorder saw UEFA order England to stage a home match behind closed doors added to a fine of 100,000 Euros. Worse still though was the reputational damage to the English game and any hopes of winning the vote to stage a World Cup finals in the near future seemed remote indeed.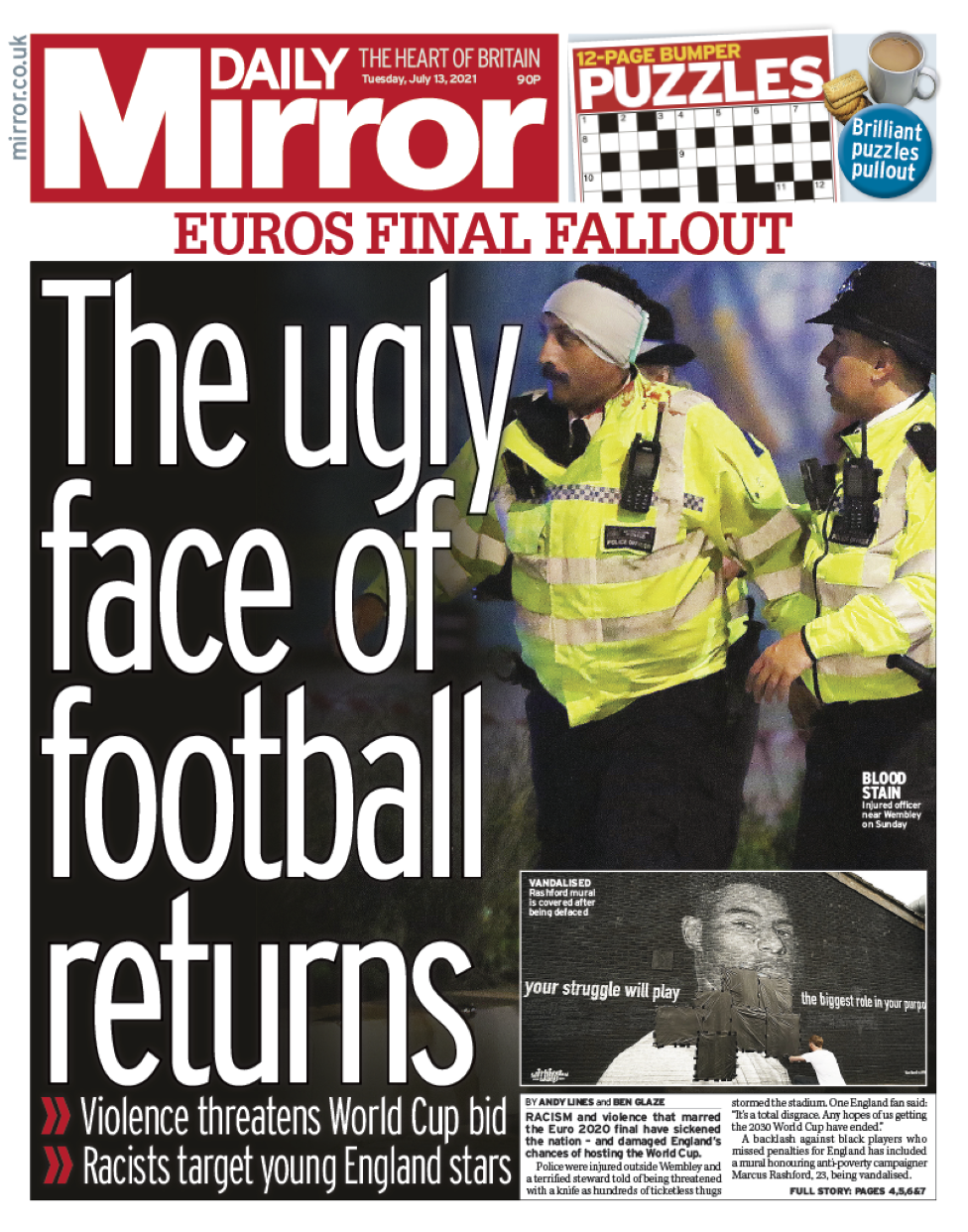 12th July

Football On This Day – 12th July 1974
Liverpool signed Ray Kennedy from Arsenal for £180,000 but that news was totally overshadowed by Bill Shankly's announcement that he was retiring as manager of Liverpool. He blamed the stresses of managing a top club.
Football On This Day: 12th July 2020
Euro 96 was only topped by the 1966 World Cup in the list of international football tournaments held in England. This year though the plan was for another Euro tournament to have its conclusion in the home of football. OK, the Euro 2020 finals tournament was not going to be held exclusively in England with the 51 matches in the new-style finals scheduled to be played in 12 European cities. But the two semi-finals and final - originally scheduled to be played on July 12th 2020 - were due to be staged at Wembley. Well the coronavirus pandemic sadly put paid to that with the tournament being postponed for a year - as was the Olympic Games. The new date for the Wembley final was set for July 11th 2021 (fingers crossed!) - plenty of time to practice those penalties because surely they were going to be needed!
13th July
Football On This Day – 13th July 1930
With no qualification games being played the first ever World Cup matches were played in the finals in Uruguay on this day in 1930 - France v Mexico and Belgium v USA. Lucien Laurent of France scored the first ever World Cup goal.
Football On This Day – 13th July 2012
Shock, horror north of the border. Financial problems had seen Rangers enter administration during the 2011/12 season and later they went into liquidation. Their assets were sold to a new company but the 'newco' had no automatic right to keep Rangers in the Scottish Premier League - the Scottish League clubs would have to vote on it. On 13th July 2012 they did just that and their decision was to demote Rangers to the lowest tier in the competition, Division 3, from where they worked their way back up to the top.

14th July
Football On This Day – 14th July 1969
The short-lived 'football war' started when the El Salvador army attacked Honduras two weeks after the two countries had played a bad-tempered play off match to decide who would progress to the 1970 World Cup Finals in Mexico. El Savador had won the football match and were winning the war until a cease-fire was called.
Football On This Day – 14th July 2006
Just five days after celebrating Italy's defeat of France in the World Cup Final Italian football was brought back down to earth when the Italian FA announced the punishments after an investigation into a major match-fixing scandal. Known as the Calciopoli scandal it involved bribing of referees and match fixing in Italian football in 2004/05 and 2005/06. The worst punishment handed down to the main five clubs involved was suffered by Juventus. They were stripped of the Italian championship titles they had won in 2004/05 and 2005/06 and were relegated to Serie B for 2006/07 with an additional 30 point deduction for 2006/07 although that was later reduced to 9 points on appeal. It was also announced that Fiorentina and Lazio were to be relegated to Serie B although that punishment was overturned on appeal with those two clubs plus AC Milan and Reginna ending up with points deductions/fines/ground closures.

15th July
Football On This Day – 15th July 1966
Day four at the World Cup finals in England with a fixture in each of the four groups - the match of the day being at Everton's Goodison Park. A crowd of 51,387 were present there at one of the best matches of the tournament when Hungary beat Brazil 3-1 – Brazil were without Pele who had been injured in their first match against Bulgaria. The crowd was a little more modest at Middlesbrough's old Ayresome Park home for the Group 4 match between Chile and surprise outsiders North Korea when 13,792 – the lowest attendance at the finals – saw the sides draw 1-1. Spain beat Switzerland in front of 32,028 at Hillsborough but perhaps the other match was at the strangest venue. With one exception all the matches played in London were at Wembley. The one exception was played on this day and was played at the White City, hardly a well-known football ground, when 45,662 were present to see Uruguay beat France 2-1. Wembley was busy with another sporting event that evening – it was greyhound racing night!
Football On This Day – 15th July 1994
Jack Walker's Blackburn Rovers confirmed themselves as the big-spenders of the Premier League when they broke the British transfer record by paying Norwich £5 million for Chris Sutton – and then paying him a reputed £12,000 a week wages.
Football On This Day - 15th July 2017
More good news for England. A little more than a month after the Under 20s had won their World Cup the England Under 19s were crowned champions of Europe following a 2-1 defeat of Portugal in the final at the Tengiz Burjanadze Stadium in Gori, Georgia. Second-half goals from Aston Villa defender Easah Suliman and Manchester City striker Lukas Nmecha – either side of Dujon Sterling's own goal for Portugal – saw England win the title for the first time. England had a hairy last few minutes though as they finished the match with 10 men after Fulham's Tayo Edun collected a second yellow card in the 86th minute. So let's keep an eye on the winning team for future reference….Aaron Ramsdale (Bournemouth), Dujon Sterling (Chelsea), Jay DaSilva (Chelsea), Tayo Edun (Fulham), Easah Suliman (Aston Villa), Isaac Buckley-Ricketts (Manchester City), Andre Dozzell (Ipswich Town), Mason Mount (Chelsea), Ryan Sessegnon (Fulham), Lukas Nmecha (Manchester City), Darnell Johnson (Leicester City) with the used substitutes being Ben Brereton (Nottingham Forest) for Nmecha, Josh Dasilva (Arsenal) for Dozzell and Marcus Edwards (Tottenham Hotspur) for Buckley-Ricketts. The head coach was Keith Downing.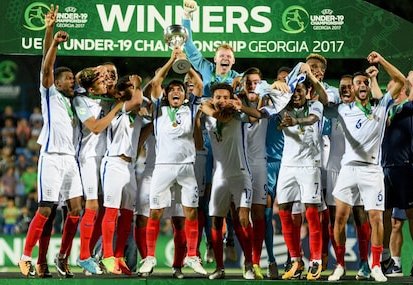 16th July

Football On This Day – 16th July 1950
July 16th 1950 is usually stated as the date of the 1950 World Cup final between Brazil and Uruguay but in reality there wasn't a final in the 1950 World Cup! Uniquely there were no knock-out matches in those finals with the competition being decided in groups. The finals started with four preliminary groups with the winner of each group qualifying for the final group. England famously lost 1-0 to USA in their group with the group winners being Brazil, Uruguay, Spain and Sweden who progressed to the final group. The two South American sides were scheduled to play each other in their final group games and by the time that match came they were the only two countries who could top the group table and so win the World Cup. Brazil were the hot favourites – they were hosts, they had beaten Sweden 7-1 and Spain 6-1 while Uruuay had only managed a 3-2 win over Sweden and a draw against Spain. So Brazil only needed a draw against Uruguay to take the title – Brazil took a 1-0 lead but Uruguay won 2-1 to top the group and win the World Cup. The official FIFA attendance for that match was 173,850 but many more got into the Maracana Stadium without tickets with the actual attendance being reported as 199,854.
Football On This Day – 16th July 1966
England won their first match at the 1966 World Cup finals, goals from Bobby Charlton and Roger Hunt giving them a 2-0 victory over Mexico at Wembley in their second group fixture.

17th July
Football On This Day – 17th July 1991
The day that the Premier League took a giant step to reality. The 22 clubs in the old First Division – led by the 'big 5' of Arsenal, Everton, Liverpool, Manchester United and Tottenham Hotspur – signed the Founder Members Agreement in which they agreed to set up a new league. That league would be separate from the existing Football League although there would be promotion and relegation between the Premier League and Football League with Premier League sides also remaining in the FA Cup and League Cup. The driving force behind the change was inevitably money. The top clubs wanted commercial independence from the Football League – and the FA – so they could negotiate their own TV deals and sponsorship agreements. They hoped the change would help the top clubs compete with the top teams in Europe…..and bank more money! The Premier League kicked off in the 1992/93 season.
Football On This Day – 17th July 1994
The Rose Bowl in Pasadena, USA, saw the first World Cup final to be decided on a penalty shoot-out. After extra time had ended with the score at 0-0 Brazil beat Italy 3-2 on pens to win the title for the fourth time.
Link - Penalty shoot-outs



18th July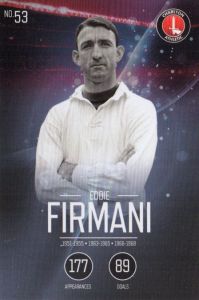 Football On This Day – 18th July 1955
The day that a new transfer fee record for a Football League player was set. Since March 1951 the record was for Jackie Sewell's transfer from Notts County to Sheffield Wednesday but on this day that record fee was topped when South African Eddie Firmani moved from Charlton Athletic to Sampdoria in Italy. OK, the new record transfer fee was only £35,000 – just £500 more than the previous record – but the Italians were certainly seen to be throwing their money around. In addition to the record transfer fee they paid Firmani a £5,000 signing-on fee and increased his wages from £15 to £150 a week. Amazing! Firmani spent 8 years in Italy – also playing for Inter-Milan and Genoa – and also played 3 times for Italy being eligible to play for them as he had an Italian grandfather. He returned to Charlton in 1963 and later had a spell as manager the The Valley.

Football On This Day – 18th July 2000
Nick Barmby was transferred from Everton to Liverpool for £6 million. It was the first time that a player had moved from Everton to Liverpool since Dave Hickson in 1959 and the abuse Barmby was to receive probably explained why!


Football On This Day – 18th July 2002
Leicester City's Dennis Wise broke the cheekbone of team-mate Callum Davidson in an argument following a game of cards during the club's pre-season tour of Finland. The incident later saw the England international sacked by Leicester for serious misconduct.


19th July
Football On This Day – 19th July 1966
In one of the all-time World Cup upsets North Korea beat Italy 1-0 in front of 17,829 at Ayresome Park, Middlesbrough in their final group match. North Korea became the first Asian country to qualify for the knock-out stages of the World Cup, Italy went home.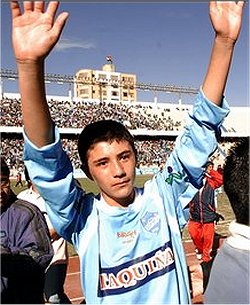 Football On This Day – 19th July 2009
Mauricio Baldivieso was an unusual record-setter when he made his debut for Aurora against La Paz in the Bolivian First Division on 19th July 2009 – he became the youngest player to play professional football in South America. He was just 12 years old. Ok he was just 3 days off his 13th birthday but that still made him 12 years old! He came on as a late substitute for Aurora but was on the pitch long enough to be on the receiving end of a bad foul which resulted in a confrontation between the two sides. Aurora lost the match 1-0…….oh, and the Aurora manager was Julio César Baldivieso, Mauricio's Dad! The record was previously held by Fernando Garcia who made his professional debut in Peru a little short of his 14th birthday.

Ancient in comparison!


20th July
Football On This Day – 20th July 1871
At a Football Association meeting held at the Sportsman newspaper offices on Thursday July 20th 1871 the FA secretary, Charles Alcock, proposed the setting up of a new football competition. He stated 'That it is desirable that a Challenge Cup should be established in connection with the Association for which all clubs belonging to the Association should be invited to compete'. The proposal was accepted and the FA Cup, the oldest national football competition in the world, was born. Fifteen clubs were accepted into the first competition with the first FA Cup matches being played on Saturday November 11th 1871. The Wanderers won the first competition beating the Royal Engineers 1-0 in the Final.
Link - FA Cup results 1871/72
Football On This Day – 20th July 1966
In their final group match Roger Hunt scored twice to give England a 2-0 victory over France at Wembley which saw them qualify for the quarter finals of the World Cup.



21st July
Football On This Day – 21st July 1914
Back in 1914 the Football Association was asked by its Argentine counterparts to send out an English team to help improve the standard of Argentinian football. So on the boat to Argentina was sent a non-league side, Exeter City, who were then members of the Southern League. They played eight matches in Argentina, losing just once. They then agreed to play three matches in Brazil on the way back. In the first of those matches they beat a team of English expats 3-0. The second match was against one of the two major regional teams in Brazil. Brazil was - is - a huge country and their football was based in two separate regional centres - Rio de Janeiro and Sao Paulo. That second match was against the Rio select side and Exeter won 5-3. The third match - played on July 21st 1914 - was against a combined Rio and Sao Paulo side and was considered to be the first match played by the Brazilian national team. And in their first match Brazil beat Exeter City 2-0 and the fans certainly came out to witness the occasion. OK, not 200,000 at the Maracana but the it was thought that Fluminense's 6,000 capacity Estadio das Laranjeiras ground probably had 10,000 present in it to witness the match. So when you think of Brazil winning the World Cup give a thought to the part Exeter City played played in starting it all off!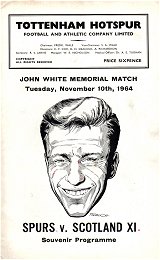 Football On This Day – 21st July 1964
Tottenham Hotspur forward John White was killed by lightning when sheltering under a tree during a thunderstorm at the Crews Hill golf course in Enfield. 'The Ghost' had been an ever-present in Spurs double-winning side of 1960/61 and had played 22 times for Scotland.
Football On This Day – 21st July 2006 and 2013
Pre-season friendlies are rarely memorable fixtures but for two League clubs July 21st was the date of matches that have gone down in the histories of those two clubs - friendlies against Real Madrid.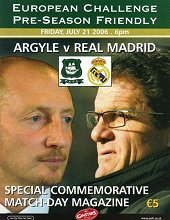 Back in 1973 Plymouth Argyle famously beat Santos in a friendly at Home Park, the Brazilians including Pele in their line-up. On Friday 21st July 2006 it was the turn of mighty Real Madrid to play the Pilgrims in a friendly fixture. The match was played in Austria and came about in very unusual circumstances. Plymouth were in Austria preparing for the new season. Real Madrid were in Austria for the same reason but their new manager Fabio Capello - he had only been in the job a couple of weeks - had been disappointed to find that the hotel in his favourite resort in the country had been booked......by Plymouth Argyle. So a deal was reached with Plymouth moving to a new hotel with the Spaniards taking their place, paying the English club's expenses and most importantly, agreeing to play Plymouth in Austria in a friendly. Ok, it wasn't played before a full Nou Camp but a more modest 4,000 at the less well-known Franz Fekete Stadium in Kapfenberg. The friendly saw future England boss Capello record a victory in his first match as manager of Real Madrid but it was by the narrowest of margins with the Spanish giants scoring the only goal of the match in the 75th minute from the penalty spot after Luc Nalis had handled in the area.
Fast forward seven years to Sunday July 21st 2013 and it was another new Real Madrid manager - Carlo Ancelotti - who visted another south-coast English side - Bournemouth - in his first match in charge of the mighty Madrid. Interest in the match was sky-high with fans queuing over night to buy tickets which cost up to £60 each - amazing for a pre-season friendly! OK the visitors beat the Championship side 6-0 but hey, a 11,772 crowd saw Bournemouth play Real Madrid!
Link - Bournemouth results 2013/14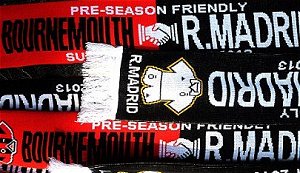 22nd July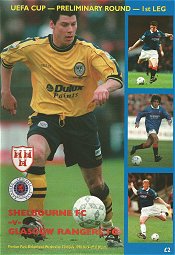 Football On This Day – 22nd July 1998
European football arrived in Birkenhead! Security fears saw Shelbourne move their home UEFA Cup First Qualifying Round tie against Rangers from Dublin to Tranmere Rovers Prenton Park ground. A 6047 crowd watched in amazement as the Irish side took a 3-0 half time lead against a Rangers side who were playing for the first time under a foreign manager, Dick Advocaat. His first half time talk did the trick though - Rangers won the match 5-3.
Football On This Day – 22nd July 2002
After plenty of speculation Manchester United signed Rio Ferdinand from Leeds for a British record transfer fee of £29,100,000.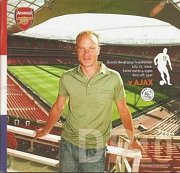 Football on This Day – 22nd July 2006
Arsenal played their first match at the Emirates, the Gunners defeating Ajax 2-1 in the testimonial match for Dennis Bergkamp.

23rd July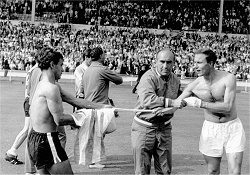 Football On This Day – 23rd July 1966
Geoff Hurst replaced the injured Jimmy Greaves in the England side for the World Cup quarter-final against Argentina at Wembley – and scored the only goal. The Argentine captain Antonio Rattín was sent off and England manager Alf Ramsey refused to allow his players to exchange shirts with their opponents at the end of the match, later calling the Argentines 'animals'.


24th July
Football On This Day – 24th July 1995
After a campaign by the Sun newspaper Southampton goalkeeper Bruce Grobbelaar, Wimbledon keeper Hans Segers and Aston Villa striker John Fashanu were all charged with conspiracy to fix matches. After two trials the trio were cleared two years later.

25th July
Football on This Day – 25th July 1993
The Class of '93 did England proud. The UEFA Under 18 tournament finals consisted of two groups with hosts England topping their group with victories over France, Netherlands and Spain to qualify for the final against Turkey. That match, played in front of a 23,381 crowd at the City Ground home of Nottingham Forest saw England take the honours 1-0 - a Darren Caskey penalty - to win the competition for the ninth time. Many considered that Julian Joachim was the player of the tournament and would develop into a major star. He didn't ever play for the full England side although four members of the England winning side did - Sol Campbell, Robbie Fowler, Gary Neville and Paul Scholes as did Nicky Butt who was a squad member who didn't play in the final. A player named David Beckham - remember him? - didn't even make the England squad!

The winning England team - Chris Day (Tottenham); Gary Neville (Manchester United), Kevin Sharp (Leeds), Darren Caskey (Tottenham), Chris Casper (Manchester United), Sol Campbell (Tottenham), Mark Tinkler (Leeds), Julian Joachim (Leicester), Paul Scholes (Manchester United), Robbie Fowler (Liverpool), Kevin Gallen (QPR). Substitute: Noel Whelan (Leeds) for Gallen, 71st minute. We all thought that these players would be helping England winning the World Cup soon......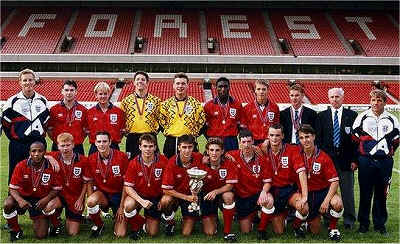 Football on This Day – 25th July 2012
The 2012 Olympics hadn't officially started when the football tournament hit a serious snag in Glasgow. The womens match at Hampden Park between North Korea and Colombia was delayed by an hour after the North Koreans protested when a South Korean flag accompanied their team on the giant screen at the ground.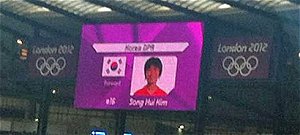 26th July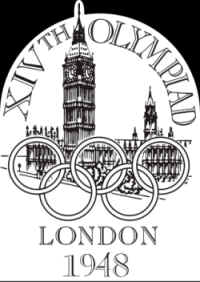 Football On This Day – 26th July 1948
Following the end of the Second World War the first major world sporting event to be held was the 1948 Olympic Games in London. The official opening ceremony took place at Wembley on July 29th but three days earlier - Monday July 26th 1948 - saw the Olympic football tournament kick off with two Preliminary Round ties. In those matches Luxembourg beat Afghanistan 6-0 at the Goldstone Ground in Brighton (attendance 5,000) and the Netherlands defeated Ireland 3-1 at Fratton Park, Portsmouth in front of a 8,000 crowd. Great Britain were later to start their Olympic campaign beating Netherlands in a First Round tie at the more traditional London venue of Highbury with GB eventually progressing to the bronze medal match where they lost 5-3 to Denmark in front of 50,000 at Wembley. The top football crowd was 60,000, also at Wembley, who witnessed Sweden defeat Yugoslavia 3-1 to win the gold medal. One member of the GB team in 1948 was Scottish goalkeeper Ronnie Simpson who, 19 years later, was one of Celtic's Lisbon Lions who beat Inter-Milan to become the first British team to win the European Cup.

Football On This Day – 26th July 1966
Bobby Charlton scored two and Eusébio one as England beat Portugal 2-1 at Wembley in the semi-final of the World Cup. England would play West Germany - who had beaten the Soviet Union 2-1 the previous evening at Goodison - in the World Cup Final.
Football On This Day – 26th July 1977
Kevin Keegan's £500,000 transfer from Liverpool to Hamburg in June was a record for a British player. He made his debut for his new club on 26th July 1977 in a pre-season friendly against Barcelona and, as the picture shows, Barcelona players seem to be taking the pee out of the Hamburg colour scheme. But Hamburg had the last laugh, Keegan scoring in their 6-0 defeat of the Spaniards.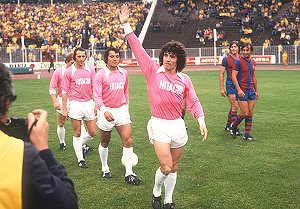 27th July
Football on This Day – 27th July 1958
Think of the celebrity marriage of David Beckham and Posh Spice or Ashley Cole to Cheryl Tweedy. Then try to imagine the wedding of Billy Wright back in 1958. Billy Wright was captain of his club - League champions Wolves - and captain of England while Joy Beverley was a member of the Beverley Sisters singing trio. They got married on this day in 1958 at the Poole Registry Office with OK or Hello magazines not even being imagined. Things have changed!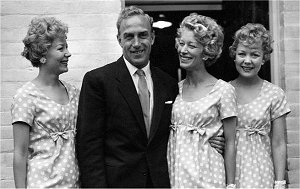 Football on This Day – 27th July 1992
A young and promising Southampton striker by the name of Alan Shearer was bought by Blackburn Rovers for a mahoosive £3.6 million, a record between British clubs at the time.

28th July

Football on This Day – 28th July 1985
Just two days short of the 19th anniversary the players from the 1966 World Cup final between England and West Germany played against each other again to raise money for the Bradford Fire Disaster Fund. England again ran out winners - or strolled out winners was perhaps a more accurate description of the speed of play - this time 6-4 with Geoff Hurst again hitting a hat-trick. A crowd of 19,496 at Elland Road, Leeds, contributed nearly £50,000 towards the appeal.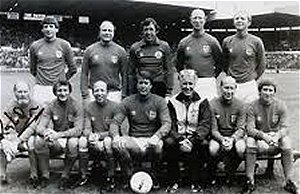 Football on This Day – 28th July 2007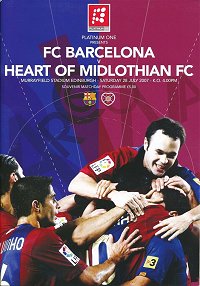 Moving north of the border Heart of Midlothian have had their home at Tynecastle Park in Edinburgh since 1866. The record attendance at that ground was set back on 13th February 1932 when 53,396 were present for a Scottish Cup tie against Rangers. In more recent years though the Tynecastle capacity has been as low as under 20,000 so when mighty Barcelona visited the Scottish capital for a pre-season friendly against Hearts the venue was switched to the nearby Murrayfield Stadium, the home of the Scottish Rugby Union. And after over 150 years at Tynecastle that match on Murrayfield - played on Saturday 28th July 2007 - saw a new home record attendance for a Hearts match being set.....57,857. It wasn't the first time that Hearts had temporarily move home to Murrayfield. In the 2000s they played six home Champions League/UEFA Cup matches at Murrayfield as Tynecastle wasn't up to UEFA standards - top crowd 32,459 v AEK Athens. Later, in 2017/18, they played their first four home League matches of the season at Murrayfield due to building work at Tynecastle - top crowd 32,852 v Rangers. And the match against Barcelona - Ronaldinho gave the visitors the lead from a 21st minute penalty, Juho Makela equalised, Ronaldinho restored the Barca lead before sub Thierry Henry set up Giovanni Dos Santos to score the final goal in the Spaniards 3-1 victory.

29th July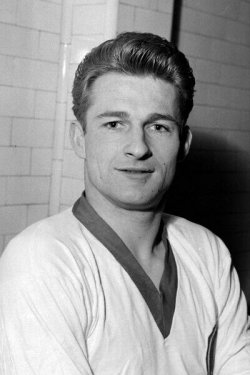 Football on This Day – 29th July 1959
Well this is something that doesn't seem to happen nowadays. A big club signs a non-league player who helps that club into an era were they dominated English football. The non-league club were Stockton Heath (who later became Warrington Town), the big club were Liverpool and the player they signed on 29th July 1959 was Roger Hunt. A little over a month later he made his debut for the Reds, scoring in the Second Division defeat of Scunthorpe at Anfield. He finished that season as club top scorer. He did the same in 1961/62 with the 41 League goals he scored in 41 League outings remaining a club record to this day. The 1961/62 season was the first of eight seasons in a row when he finished as Liverpool's top scorer. In total he scored 285 goals in 492 league and cup appearances for Liverpool – a club record goals figure until Ian Rush came along – while his 245 goals in 404 league outings is still a club record. That goals figure includes the first-ever goal seen on the 'Match of the Day' programme. In his stay at Anfield – which lasted until December 1969 when he joined Bolton – he won two League Championship medals, a Second Division Division Championship medal and an FA Cup winners' medal, not forgetting a World Cup winning medal for England in 1966. And he became a genuine Liverpool legend.
Football on This Day – 29th July 1994
Spurs clinch a transfer coup when they sign one of the stars of the World Cup, Jürgen Klinsmann. The German 'Dive Bomber' cost £2 million with the signing being completed on Alan Sugar's yacht moored off Monte Carlo.


30th July

Football on This Day – 30th July 1966
England 4 West Germany 2, Geoff Hurst scores a hat-trick and England win the World Cup at Wembley. It really happened!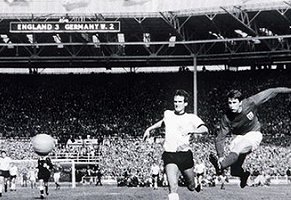 31st July
Football on This Day – 31st July 2009
The footballing world mourned the death of Sir Bobby Robson who lost a long battle against cancer. As both a player and manager he was remembered as a widely respected and much loved individual amongst fans of all clubs.