1st December
Football On This Day - 1st December 1934
Following a clash of heads between Sim Raleigh of Gillingham and Paul Mooney of Brighton in a Third Division South fixture the Gillingham centre-forward collapsed and later in the day tragically died in hospital from a brain haemorrhage. Brighton defender Mooney was so distressed by the accident that he retired from playing football.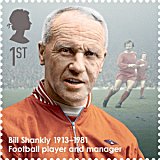 Football On This Day - 1st December 1959
Second Division Liverpool announced that Bill Shankly would be their new manager. The former Carlisle, Grimsby, Workington and Huddersfield Town boss proved to be the man who transformed the Anfield club into one of the English greats.
Football On This Day - 1st December 1973
Brian Clough is well remembered for his League Championship titles and European Cup wins but he had his bad results as well. The worst of those came in the early days as manager of Brighton. A 4-0 home defeat by non-leaguers Walton & Hersham in a First Round FA Cup replay was followed three days later by a performance he said he was ashamed of. On December 1st 1973 Brighton lost 2-8 at home to Bristol Rovers in a Third Division fixture. Lets reminisce.....
Football On This Day - 1st December 1999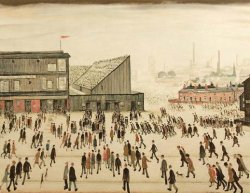 The Professional Footballers' Association bought a bit of footballing memorabila at Sotherby's - a painting by LS Lowry. Going to the Match depicts a scene of fans on their way to a match at Burnden Park, the former home of Bolton Wanderers and PFA Chief Executive Gordon Taylor said of it that it 'represented 'the heart and soul of the game - the anticipation of crowds going to the match', It cost the PFA £1,926,500 which at the time was a record for a modern British painting. It was rumoured at the time that David Beckham was interested in making a bid for it but Victoria didn't fancy it on any of her walls...so that was the end of his interest! The PFA cashed in their investment in October 2022 and made a decent profit. It was sold by Christie's for £6.6m with an additional buyers premium increasing the cost to the buyer to £7.8m.
Link - Memorabilia

2nd December
Football On This Day - 2nd December 1907
The Players Union – officially the Association of Football Players' and Trainers' Union – was founded on this day in 1907 at a meeting in Manchester's Imperial Hotel. The main problem of the day was the introduction of a maximum wage of £4 per week for players. Now known as the Professional Footballers' Association, it is the oldest professional sports trade union in the world.
Football On This Day - 2nd December 1948
Alf Ramsey started his long and successful association with England when the Southampton full-back made his playing debut for his country on this day in 1948. Opponents Switzerland were playing their first international in England but were beaten 6-0 at Highbury.
Football On This Day - 2nd December 2010
England again missed out on staging the World Cup finals when FIFA announced the host nations for the 2018 and 2022 tournaments after a vote in Zurich. England were up against Russia and Belgium/Netherlands and Portugal/Spain joint bids in the battle for the 2018 finals. Sadly England received just 2 of the 22 votes in the first round of voting and were eliminated from the vote at that stage. Russia won the right to host the 2018 finals with Qatar getting the nod for the 2022 finals. So nothing controversial there then!


3rd December
Football On This Day - 3rd December 1960
Jimmy Greaves scored 5 goals for Chelsea in their 7-1 defeat of West Bromwich Albion in front of 19,568 at Stamford Bridge. Greaves finished the season as leading First Division goalscorer with 41 goals in his 40 League appearances for Chelsea.
Link - Chelsea results 1960/61
Football On This Day - 3rd December 1962
An unusual purchase by Mansfield Town – they bought a complete steel-framed stand from the closed Hurst Park Racecourse in Surrey for £30,000. They re-assembled it behind the old West Stand and when it was finished they demolished the old stand and constructed a terrace in front of the new structure.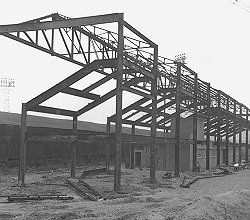 Football On This Day - 3rd December 1997
Pele received an honorary knighthood from the Queen at a Buckingham Palace ceremony. Although he couldn't call himself Sir Pele, he was able to add the letters KBE - Knight Commander of the British Empire - after his name. I bet he didn't though!


4th December
Football On This Day - 4th December 1909
In the First Division match at Anfield between Liverpool and League champions Newcastle United the visitors took the lead in the first minute and by the half time whistle Newcastle led 5-2. But an amazing fight-back in the second half saw Liverpool finish as 6-5 victors.
Link - Liverpool results 1909/10
Football On This Day - 4th December 1965
Tottenham's Frank Saul was sent off in the First Division match against Burnley at Turf Moor. What made that newsworthy was he was the first Spurs player to be sent off in a League match since Cecil Poynton got his marching orders back in October 1928.


5th December
Football On This Day - 5th December 1908
Newcastle finished as League champions in 1908/09 but there was one match they would rather have forgotten – on this day in 1908 they lost 1-9 at home. It shares the record for the worst home defeat in the top flight and is the worst defeat by any club winning the League title – but worse still it was against their nearest neighbours, Sunderland, in front of their highest gate of the season at St James' Park, 56000. Ouch!
Link - Newcastle United results 1908/09
Football On This Day - 5th December 1921
The Football Association declared its opposition to women's football. Officially it was because it considered women not physically capable of playing football but unofficially the growing popularity of the women's game was causing men some concern. The FA couldn't stop women playing football but they could – and did – ban any FA member club allowing their ground to be used for a women's football match. The ban lasted until 1971.
Football On This Day - 5th December 2004
Now this injury causes me pain and I'm only writing about it! When playing for Servette against Schaffhausen in a Swiss League match Paulo Diogo jumped on one of the boundary fences to celebrate a Servette goal. Not being aware that his wedding ring was caught on the fence he jumped down leaving behind the ring and much of his finger, the rest having to be amputated in hospital. And he was booked by ref Florian Etter for excessive celebration of the goal. Ouch!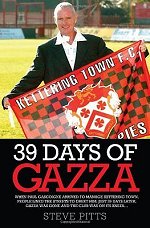 Football On This Day - 5th December 2005
Paul Gascoigne was a great footballer but when he was appointed manager of Conference North side Kettering Town the general opinion was that it just wasn't going to work. On December 5th 2005 that opinion was confirmed when he was sacked after just 6 League games (won 2, drawn 2 and lost 2) and 39 days in charge. The club owner accused Gazza of drinking too much while Gazza accused the owner of interfering with team affairs. And if you think the story of those 39 days might be worthy of a book – it was!




6th December
Football On This Day - 6th December 1930
Just 469 turned up for the Saturday afternoon Division 3 South match between Thames and Luton Town. The crowd was lost in the home ground of Thames, the 100,000+ capacity West Ham Stadium (not Upton Park). Luton's share of the receipts was 1s 7d (8p) which they paid by postal order and which Luton framed and displayed in their boardroom.
Link - Thames FC League results & tables
Football On This Day - 6th December 1977
Six months after moving to Hamburg Kevin Keegan was back in Liverpool when the clubs met in the European Super Cup. It was not a happy return, a Terry McDermott hat-trick helping Liverpool to a 6-0 victory on the night, a 7-1 aggregate win.
Link - Liverpool results 1977/78

7th December
Football On This Day - 7th December 1990
Pouring rain on a miserable Friday night in December saw the 'crowd' at the Scarborough's McCain Stadium down to just 625 for their 4-2 victory over Wrexham - the lowest ever attendance for a Fourth Division fixture. It was a surreal season for Wrexham. They finished bottom of the Fourth Division and only escaped relegation to the Conference because the size of the Football League was increased. But the Welsh Cup holders reached the Second Round of the European Cup Winners Cup where they played home and away legs against Manchester United. With Wrexham being only 50 miles or so from Manchester it was by far United's shortest 'foreign' away tie although because of UEFA regulations they had to start their trip at least 24 hours before the scheduled kick off time just in case travel problems saw them arrive late for the kick off!
Link - Wrexham results 1990/91
Football On This Day - 7th December 2002
Arsenal lost 2-0 to Manchester United at Old Trafford which was the first time they had failed to score in a League match since May 2001. The 55 League matches on the trot they had scored in set a new record, breaking the previous best of Chesterfield – 46 League scoring matches in a row – set in 1929 and 1930.
Link - the 55 scoring Arsenal League matches

8th December
Football On This Day - 8th December 1965
Nowadays it is almost the norm for players making their England debut to do so by coming on as a second half substitute, literary hundreds have won their first cap by doing this. But it was only back on this day in 1965 when for the first time a player made his debut for England when coming on as a sub. The player in question was Norman Hunter of Leeds United in a Spain v England match played at Real Madrid's Santiago Bernabeu Stadium when in the 35th minute he replaced Joe Baker who had suffered a pulled muscle. England won the match 2-0 and were very close to getting together a side who would win the World Cup a few months later – Norman Hunter was in the squad for the competition but didn't play in the finals.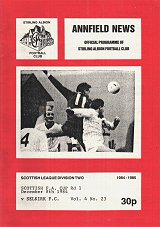 Football On This Day - 8th December 1984
The 371 souls present at Annfield for Stirling Albion's Scottish Cup First Round tie against amateurs Selkirk witnessed the highest score in a senior match in Britain in the 20th Century. Eight Stirling players were to score goals – Dave Thompson hit seven of them – the half time score was 15-0 with the score at the final whistle being 'only' 20-0. Selkirk's goalkeeper Richard Taylor was presented with the ball after the match – you would think he would have been sick of seeing it!


9th December
Football On This Day - 9th December 1999
Manchester United's David Beckham was banned from driving for 8 months and fined £800 at the Stockport Magistrates Court for driving his £150,000 Ferrari (its a requirement to give the cost of any footballers' car!) at 76mph in a 50mph zone. He later won an appeal against the ban saying that he was trying to escape a paparazzi photographer although the conviction and fine stood.
Link - Crime and Punishment
Football On This Day - 9th December 2000
Ledley King scored his first Premer League goal for Tottenham in the 3-3 draw at Bradford City – after just 10 seconds of the match, a Premier League record.


10th December
Football On This Day - 10th December 1892
In Division 2 Sheffield United won 10-0 away to Burslem Port Vale – the only time an away club has hit double figures in Football League history. Port Vale must have been dreading their next match when the following week the clubs played the return match at Bramall Lane. Sheffield United only won that one 4-0!
Link - 1892/93 Division 2 table and all results
Football On This Day - 10th December 1955
Although Derby County had slipped to the Third Division for the first time in 1955/56 they were expected to beat Midland League Boston United at home in the Second Round of the FA Cup. To be fair though it was almost like a home game for the non-leaguers with six of their side being ex-Derby players - Reg Harrison (an FA Cup winner with Derby in 1946), Geoff Hazledene, Don Hazledene, Ray Wilkins, Dave Miller and Ray Middleton. A 23,757 Baesball Ground crowd watched in amazement as Boston won 6-1 to equal the record win by a non-league side away to a League club in the FA Cup. When the clubs next met in the FA Cup in 1973/74 the scoreline was reversed with Derby winning 6-1 at Boston United's York Street ground in a Third Round replay.
Links - FA Cup results 1955/56, 1973/74.
Football On This Day - 10th December 1960
A St James' Park crowd of just 20,106 saw nine different players score goals in Newcastle's 5-5 draw with West Ham United. Newcastle scored 86 League goals in 1960/61 but conceded a club record 109 and suffered relegation from the First Division.
Link - Newcastle United results and table 1960/61

11th December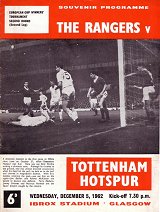 Football On This Day - 11th December 1962
Tottenham drew Rangers in the First Round of the European Cup Winners Cup in 1962/63. The first leg of the 'Battle of Britain' saw Spurs win 5-2 in front of White Hart Lane crowd of nearly 60,000. The second leg was scheduled for December 5th but was postponed due to fog but on December 11th 1962 an 80,000 Ibrox crowd saw the English cup holders dominant, comfortably winning 3-2 on the night and 8-4 on aggregate. Spurs went on to win the ECWC that season to become the first English side to win a European competition.
12th December

Football On This Day - 12th December 1953
Perhaps surprisingly for a club who have played in the Premier League but Wigan Athletic's highest home attendance was recorded in their pre-League days. On this day in 1953 the all non-league FA Cup 2nd Round match between Wigan and Hereford United at Wigan's former Springfield Road home attracted a crowd of 27,526. Wigan won 4-1 to earn a 3rd Round tie at Newcastle. Their best attendance at their current DW Stadium is 25,133 in a Premier League match against Manchester United in May 2008.
Link - FA Cup results 1953/54
Football On This Day - 12th December 1984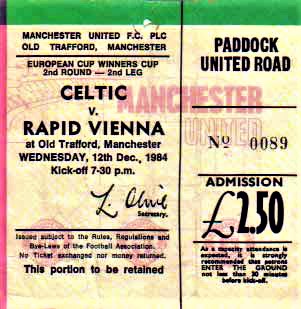 Cetic were drawn against Rapid Vienna in the Second Round of the European Cup Winners Cup back in the 1984/85 season. The first leg was in Austria and Celtic were beaten 3-1 but the Scots won the second leg in Glasgow 3-0 to win the tie 4-3 on aggregate. Or so they thought! Crowd trouble at Parkhead, which included a bottle being thrown onto the pitch and a linesman being pelted with missiles (mainly coins), resulted in UEFA ordering the second leg to be replayed at a venue at least 100 miles from Glasgow. That match was played at Manchester United's Old Trafford ground on December 12th with around 40,000 Celtic fans travelling south to see Rapid win 1-0 to give the Austrians a 4-1 aggregate victory. Sadly there was more trouble at that match - two Austrian players were attacked by Celtic fans - which saw UEFA order Celtic to play their next home European match behind closed doors and fined them £17,000. Well, Rapid went on to reach the final of the ECWC that season - they lost to Everton - while Celtic played their only home European match in 1985/86, against Atletico Madrid, behind closed doors.

13th December
Football On This Day - 13th December 1930
Two high-scoring matches in the old First Division on this day in 1930 – Huddersfield 10 Blackpool 1 and Sheffield Wednesday 9 Birmingham 1.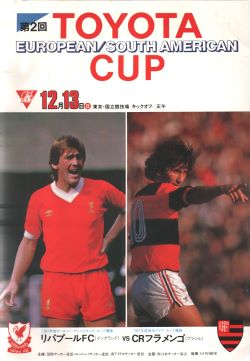 Football On This Day - 13th December 1981
The Intercontinental Cup – played for by the winners of the European and South American Cup competitions to decide the unofficial world champs – never seemed a great priority for English clubs. Manchester United were beaten in the 1968 competition but Liverpool declined to take part after winning the European Cup in 1977 and 1978. But after beating Real Madrid in the 1981 European Cup final Liverpool played Brazil's Flamengo for the Intercontinental Cup at the National Stadium in Tokyo on December 13th 1981. A 62,000 crowd witnessed a poor performance by Liverpool with the South American champions recording a convincing 3-0 victory. In 2019 the same two clubs met in the final of an expanded and official World Club Cup competition, the Merseysiders winning that one 1-0.
Football On This Day - 13th December 1998
With Christmas fast approaching the half time entertainment at the Premier League match between Aston Villa and Arsenal included Santa parachuting down onto the Villa Park pitch. But the festive mood being enjoyed by the 40,000 Sunday evening crowd turned to tragedy when a gust of wind caused the RAF parachutist, Nigel Rogoff, to clip the edge of the Trinity Road stand and he then fell some 80 feet onto the side of the pitch. His badly broken legs were treated by two surgeons who had been spectators at the match and he went on to receive 177 pints of blood in a 3-month spell in hospital but sadly his injuries resulted in a leg being amputated. In February 2016 Nigel was part of a team of four rowers who became the first amputees to row the Atlantic - all 3000 miles of it!
Football On This Day - 13th December 2014
With a 3-0 victory over Luton Town in a League 2 match at the Globe Arena Morecambe became the first winners of a new bit of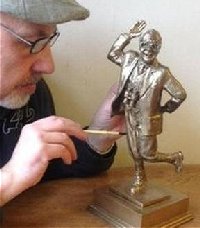 footballing silverware - the Eric Morecambe Trophy. Comedian Eric Morecambe was born Eric Bartholomew in 1926 and later took the surname of Morecambe after the town he was born in and grew up in. Having moved to the Luton area he became a genuine fan of Luton Town and for a number of years was a director of the Hatters. After his death the Queen unveiled a statue of him in Morecambe in 1999 which was sadly vandalised in 2014. Repaired, it was restored to its sea-front position on December 11th 2014 which was just two days before Luton visited Morecambe for a League fixture. To mark that occasion a miniature version of the statue was fashioned for the Eric Morecambe Trophy to be awarded to the winners of the future Morecambe v Luton encounters. Morecambe were the first victors with that 3-0 victory.


14th December
Football On This Day - 14th December 1935
A 60,891 Villa Park watched in disbelief as Aston Villa lost 7-1 at home to Arsenal with Ted Drake scoring all seven of Arsenal's goals. That set the record for the most goals scored in a match by a player in the top division and was the most goals scored in any competitive match by an Arsenal player.
Link - 1935/36 Division 1 table and results
Football On This Day - 14th December 2008
Sir Bobby Charlton received a lifetime achievement award at the BBC Sports Personality of the Year Awards ceremony. And it proved to be a very emotional event. Bobby and his brother Jack – arguably the two most famous brothers in British sporting history – had for years been on poor terms with each of them being critical of his brother in their respective autobiographies. But at the awards ceremony held at the Liverpool Echo Arena Bobby's award was presented to him by Jack who said of his younger brother 'Bobby Charlton is the greatest player I've ever seen – and he's my brother.' They embraced, the feud was over and they seemed to be as close as they were 42 years earlier on that special day in July 1966. Ah!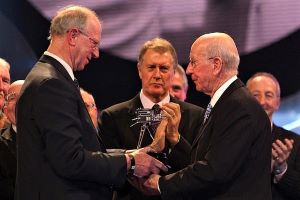 Football On This Day - 14th December 2019
Derby may have suffered a disappointing defeat at home to Millwall in the Championship but according to the Sunday Times they had the compensation of attracting a world record attendance to Pride Park for the match - 262,072. It must have been a tight squeeze as that's over 60,000 more than the previous record achieved at the Maracana Stadium in Brazil for the 1950 World Cup Final. Sadly it didn't make The Guinness Book of Records though as it proved to be a misprint in the Sunday Times. It should have been 26,272!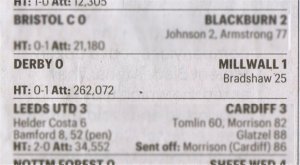 15th December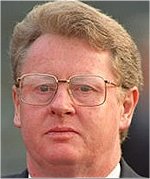 Football On This Day - 15th December 1998
Scandal at the FA. The Football Association Chief Executive Graham Kelly resigns after allegations of financial irregularity concerning a loan to the Welsh FA. It was alleged that the loan was made in return for the Welsh FA backing FA chairman Keith Wiseman's bid to become a FIFA vice-president, an appointment which would have helped England's bid to stage the 2006 World Cup finals.


Football On This Day - 15th December 1999
At the end of extra time in the League Cup quarter final between West Ham and Aston Villa at Upton Park the scores were still level, at 2-2, so the match went to penalties. West Ham finished 5-4 penalty victors, Gareth Southgate missing the deciding penalty. But it was then found that a sub West Ham brought on during extra time – Manny Omoyinmi – had played for Gillingham earlier in the season in the Second Round of the League Cup when on loan to the Kent club. That made him ineligible to play for West Ham in the same season. The tie was ordered to be replayed, which Aston Villa won 3-1. Responsibility for the error was accepted by West Ham's company secretary, Graham Mackrell, and football secretary, Alison O'Dowd, who both resigned.

16th December

Football On This Day - 16th December 1899
To me, one of the most amazing bits of info on the site! On December 16th 1899 a group of English expats led by Herbert Kilpin and Alfred Edwards formed the Milan Cricket and Football Club .... and they are now the mighty AC Milan! Although no longer renowned for playing cricket AC Milan still pay tribute to their English founders by using the English spelling of their home town in their club name - Milan - rather than using the Italian spelling - Milano.
Link - Cricket and Football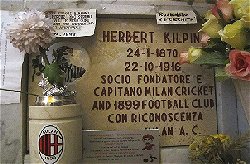 Football On This Day - 16th December 1961
Jimmy Greaves continued his record of scoring on his debut for every senior side he played for with a hat-trick for Spurs in Tottenham's 5-2 First Division victory over Blackpool at White Hart Lane. The first was a from a spectacular flying scissors kick which set the scene for him achieving legend status in North London.
Football On This Day – 16th December 2017
Sunderland 1 Fulham 0 in the Championship. Nothing unremarkable in that result - except that it was the first time Sunderland fans had seen their club win a home match since they beat Watford 1-0 on December 17th 2016. In the intervening 364 days the long-suffering Sunderland fans hadn't seen their club win in 21 league and cup fixtures played at the Stadium of Light.


17th December
Football On This Day - 17th December 1994
When Graeme Sharp scored for Oldham Athletic with 20 minutes left of their Premier League clash with neighbours Manchester United at Old Trafford on April 4th 1994 it was to prove to be the start of an amazing run. Manchester United didn't let in another Premier League goal at their home ground for over 8 months until December 17th when Stan Collymore scored 10 minutes before half time for Nottingham Forest. An amazing run of 1135 minutes without conceding a home goal, a run that included 12 full matches.
Football On This Day - 17th December 2001
It was announced in Zurich that Michael Owen had won the European Footballer of the Year award, the first English winner since Kevin Keegan in 1979, but David Beckham had finished as runner-up to Luis Figo for World Player of the Year.
Link - European Footballer of the Year
Link - World Player of the Year`
Football On This Day – 17th December 2017
Hearts 4 Celtic 0 in the Scottish Premiership and at last a Scottish club had defeated Celtic. The last time they had suffered a domestic defeat was 2-1 at St Johnstone on 11th May 2016 – 585 days previously. The 69 unbeaten domestic matches they had played since then created a Scottish – and British – record. They had bettered the previous record of 62 matches when beating St Johnstone 4-0 on November 4th 2017, a record Celtic themselves had set between 1915 and 1917. And the run was also a personal achievement for their manager Brendan Rodgers in his first spell in Scottish football with the Irishman having been in charge for all but the first of those 69 matches. Sadly though the record highlighted not only Celtic's dominance in Scotland but perhaps also the declining status of Scottish football with Celtic's achievements not being repeated in Europe. Over the same period against the better clubs in Europe – in the Champions League group stages - Celtic managed just one win in twelve matches and suffered seven goal thumpings against both Barcelona and Paris St Germain.


18th December

Football On This Day - 18th December 1937
George Hardwick didn't have the best of Football League debuts. Playing for Middlesbrough against Bolton at Ayresome Park in the old First Division he scored an own goal with his first touch of the ball in the first minute of the match!
Link - debuts
Football On This Day - 18th December 1954
In the First Division match between Chelsea and Leicester City at Stamford Bridge Leicester defenders Jack Froggatt and Stan Milburn each struck the ball at exactly the same time to send it past the Leicester 'keeper to record a 'shared own goal' in Chelsea's 3-1 victory, the only such goal in Football League history.
Football On This Day - 18th December 1956
The first ever Ballon d'Or - European Footballer of Year - award was made. In second place was Alfredo Di Stéfano and his team-mate in the great Real Madrid side, Raymond Kopa, was third but the winner was a 41-year-old Englishman who played for Blackpool - Stanley Matthews. He was presented with the trophy by the man behind the new award, Gabriel Hanot. Two other Brits received votes in the contest - Billy Wright finished in ninth place while Duncan Edwards was 13th.
Link - European Footballer of the Year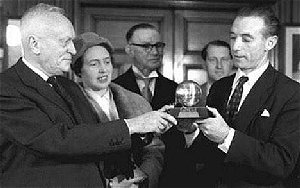 Football On This Day - 18th December 1982
As a player Harry Redknapp made League appearances for West Ham, Bournemouth and Brentford. His managerial career in the Football League started back at Bournemouth when he was appointed assistant to manager David Webb at the beginning of the 1982/83 season. In early December 1982 Webb was sacked leaving Harry Redknapp as caretaker manager. His first match as manager came on December 18th 1982 away to Division 3 leaders Lincoln City. On an icy pitch Bournemouth were beaten – they were beaten 9-0 which still ranks as Bournemouth's record League defeat. After a start like that it was inevitable that 'Arry would be a contender for the job as England manager in years to come!

19th December

Football On This Day - 19th December 1990
Arsenal captain Tony Adams found himself in the dock at Southend Crown Court following his arrest after a car crash when he was found to be more than four times over the legal alcohol limit for driving. He was sentenced to four months behind bars but was released from prison on Friday 15th February 1991 after serving half his sentence. The following day he was in the Arsenal reserve side which played Reading reserves. The Highbury gate for an Arsenal second-team match was usually in the hundreds but around 7,000 were present that day to welcome back the Arsenal favourite. In future years newspaper front pages and his autobiography - Addicted - detailed the problems Tony Adams had with the demon drink over the years which included regularly playing in matches while suffering with a hangover.

Football On This Day - 19th December 2003
It was announced that Rio Ferdinand's punishment for missing a drugs test in September was a fine of £50,000 and an eight-month ban from football at both club and international level. The test was scheduled to have taken place at Manchester United's Carrington training ground but Ferdinand forgot about it and went shopping instead.


Football On This Day - 19th December 2004
One of the reasons why Joey Barton always seemed to have the word 'controversial' preceding his name came at the Manchester City Christmas Party on this day in 2004. Reserve-team player James Tandy set fire to Joey Barton's shirt and Barton responded by stubbing a lit cigar into Tandy's eye. Barton suffered a £60,000 club fine and paid £65,000 in damages to the injured player.

20th December

Football On This Day - 20th December 1958
Brighton's first Second Division game of the 1958/59 season - their first ever season in the second tier - ended in a 9-0 defeat at Middlesbrough. That still ranks as their record defeat in the League. On Saturday December 20th 1958 the return match was played in Brighton and I'm sure few present in the 21,000 crowd were expecting to see as many goals at the Goldstone Ground - but in fact they witnessed 10 goals being scored! Middlesbrough won that one 6-4 with Brian Clough getting a hat-trick to add to the five he scored for Middlesbrough in the first match against Brighton. I bet that wasn't forgotten when in years to come Cloughie became manager at Brighton!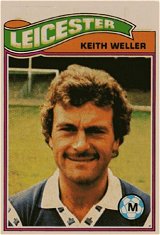 Football On This Day - 20th December 1974
At half time at the Leicester v Ipswich First Division match City's England international Keith Weller had things on his mind. He had suffered an FA fine for bringing the game into disrepute, a transfer request from him had been turned down, Leicester had lost seven matches on the trot (and would lose against Ipswich), the crowd were starting to get on his back and he argued with team-mates in the tunnel at the half-time break. So he decided enough was enough, ran a bath, got in it and refused to go out for the second half! His one-man strike cost him a club fine and he got his wish of going onto the transfer although all was later forgiven and he remained at Filbert Street for another four years.

21st December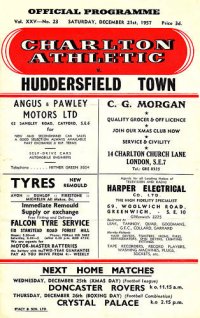 Football On This Day - 21st December 1957
A Christmas miracle at The Valley. With less than half an hour left of their Second Division match against Huddersfield, Charlton were 1-5 behind and were down to 10 players. When the final whistle blew Charlton had won 7-6, the only time that scoreline had been recorded in the Football League. Amazing!
Link - Full story
Football On This Day - 21st December 1983
You just wonder about some football results don't you and the match between Spain and Malta on this day in 1983 saw a result which many a person particularly wondered about! The fixture was the final match in Qualifying Group 7 of the 1984 Euro Championships and the result would decide who would go on to the finals in France from that group. Not that there was much doubt about that though. Four days earlier the Netherlands had defeated Malta 5-0 in their last qualifier which saw them finish 2 points ahead of Spain and with just 2 points for a win in those days Spain needed a win to level on points with the Netherlands. Then it was down to goal difference. Netherlands had finished with a +16 goal difference while before the Malta fixture Spain were on +5. So Spain needed to beat Malta by 11 goals or more to qualify. 'Just' 11 would do as if both countries finished on +16 Spain would go top as they had scored more goals even though that had amounted so far to just 12 in their first 7 group matches. It just wasn't going to happen was it and at half time in Seville it was only 3-1 to Spain. At the final whistle it was 12-1 to Spain and off to the finals Spain would go. But we just wondered, didn't we!
Football On This Day - 21st December 1996
Middlesbrough were due visit Blackburn Rovers on this day in 1996 for a Premier League match but the fixture was called off by Boro as they had 23 players unavailable because of illness, injury and suspension. No permission was given for the postponement by the Premier League though and Middlesbrough were fined £50,000 and docked three points. They were relegated at the seasons' end - just two points short of safety!
Link - Full story & points deductions

22nd December

Football On This Day - 22nd December 1972
Tommy Docherty was appointed Manchester United manager at a reputed salary of £15,000 a year. Mainly remembered, perhaps, as being in charge when the Holy Trinity of Charlton, Best and Law finished their playing days at Old Trafford, seeing United relegated to Division 2 and setting up home with the wife of the club physio.
Football On This Day - 22nd December 1998
Jermaine Pennant made his senior debut for Notts County in an Auto Windscreens Shield First Round match with 1,109 being present in a 1-0 win for Hull City at Meadow Lane. Aged just 15 years and 341 days he became the youngest player to turn out for Notts County in a senior fixture. He played just once more for for the Magpies - again as a sub in a drawn FA Cup tie at Sheffield United on January 2nd 1999. A week later he was transferred...to Arsenal....in a deal worth £2 million which set a record for such a young player. But I guess most will describe him as a player who didn't live up to his potential. Despite scoring a hat-trick in his first starting League appearance for the Gunners amazingly they were the only League goals he scored for them making just 12 League outings in his 6 seasons with the Gunners. He went on to play for Watford, Leeds, Birmingham, Liverpool, Portsmouth, Stoke, Wolves, Wigan and Bury as well as spells abroad.

23rd December

Football On This Day - 23rd December 1978
An early Christmas present for Arsenal who redorded a 5-0 First Division victory over Tottenham at White Hart Lane. A 42,073 crowd witnessed Alan Sunderland score three goals, the first Arsenal player to score a hat-trick against Spurs since Ted Drake in 1934.
Link - Arsenal results 1978/79
Football On This Day - 23rd December 2006
Mark Crossley will be remembered by many as the only goalkeeper ever to save a Matthew Le Tissier penalty but on this day in 2006 he made a few headlines for a very different reason. Playing for Sheffield Wednesday in a home Championship match against Southampton his side trailed by a goal as the match entered injury time. Despite suffering a hamstring injury he limped up to the visitors penalty area for a last minute corner kick - and headed home the equaliser. It was the only goal he scored in a senior playing career that lasted nearly a quarter of a century.

24th December


Football On This Day - 24th December 1921
An early Christmas present for Southampton - they beat Northampton Town 8-0 in a Division 3 (South) fixture at the Dell. Four of those goals came from Bill Rawlings who finished the season as the Saints top scorer and won two England caps - very rare for a third tier player. His goals were to prove vital for Southampton in 1921/22. Back then only one club was promoted from that division and going into the last match of the season, on May 6th 1922, Southampton were in second spot two points behind leaders Plymouth Argyle with just two points for a win in those days. Plymouth - who had been unbeaten in their previous 16 League matches - lost 2-0 at QPR while Southampton beat Newport 5-0 to take top spot and promotion on goal average. That 8-0 victory over Northampton remained Southampton's top score in the League until they beat Wolves 9-3 in 1965 but still ranks as Southampton's biggest winning margin in the League - although it was equalled with a 8-0 victory over Sunderland in 2014.
Link - A full record of Southampton's results in the League and League tables.
Football On This Day - 24th December 1956
When a 14-year-old went for a trial at Huddersfield Town in the 1954/55 season his dream of a professional football career seemed a tad remote - he was described as being 'weak, puny and bespectacled'. But Huddersfield signed him and on December 24th 1956 Denis Law made his League debut for Huddersfield in their Second Division match against Notts County. He was just 16 years and 10 months old, at the time the youngest player ever to turn out for Town in the Football League. His manager back then was one Bill Shankly who tried to sign him when he became manager at Liverpool - but the Anfield club couldn't afford him! Instead Denis Law reached legendary status playing for Manchester United, Manchester City, Torino and of course Scotland.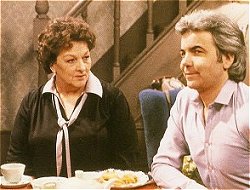 Football On This Day - 24th December 1999
In a deal concluded late on Christmas Eve Everton vice-chairman Bill Kenwright took control of the club he had supported since childhood. The ex-Coronation Street actor agreed to buy the 68% of club shares owned by chairman Peter Johnson for around £20m.


25th December
Link - Christmas Day Football

Football On This Day - 25th December 1919
After losing 14 Division 2 matches and drawing 5 – and not scoring a goal in the last 11 of those matches - Coventry City finally won their first match of the season, 3-2 against Stoke at Highfield Road. The following day they lost 6-1 at Stoke in the return fixture.
Link - Coventry City results 1919/20
Football On This Day - 25th December 1924
Leicester City's John Duncan scored a club record six goals in the 7-0 Second Division defeat of Port Vale at Filbert Street on Christmas Day 1924. The scorer of the seventh goal that day - Arthur Chandler - later equalled that record scoring 6 in Leicester's club record 10-0 League victory over Portsmouth in October 1928.
Football On This Day - 25th December 1936
Not a happy Christmas Day for Wrexham's Ambrose Wilson in a Division 3 (North) match at Hull City – he was sent off after just 20 seconds!
Football On This Day - 25th December 1957
Jimmy Greaves scored his first League hat-trick (he eventually scored 4) in Chelsea's 7-4 victory over Portsmouth at Stamford Bridge on Christmas Day 1957.
Link - Chelsea results 1957/58
Football On This Day - 25th December 1965
This day in 1965 saw the last Football League match played on Christmas Day – Blackpool 4 Blackburn Rovers 2 in front of 20,851 at Bloomfield Road.
Link - Christmas Day football

26th December
Football On This Day - 26th December
Over the years there have certainly been some 'hang-over results' on Boxing Day. A look back at Christmas 1934 saw Everton dominant enough to beat Sunderland 6-2 at Goodison on Christmas Day. A day later on Boxing Day the two clubs played the reverse fixture at Roker Park with Sunderland victors this time - by 7-0. Mind you a month later the same two clubs met again at Goodison in the FA Cup with Everton winning that one 6-4. A few more of the 'hang-over' results recorded over the years on on Boxing Day, the day after the main Christmas celebrations......
December 26th 1896 – Darwen 12 Walsall 0 (Division 2)
December 26th 1930 – Hull City 10 Halifax Town 0 (Division 3 North)
December 26th 1935 – Tranmere Rovers 13 Oldham Athletic 4 (Division 3 North)
December 26th 1962 – Oldham Athletic 11 Southport 0 (Division 4)
December 26th 1963 – Fulham 10 Ipswich Town 1 (Division 1)
Link - clubs scoring double figures in League matches
Football On This Day - 26th December 1920
The Dick Kerr's Ladies Football team, formed in a Preston munitions factory in the First World War, played St Helens Ladies in front of a capacity 53,000 crowd at Goodison Park with over 10,000 locked out. The men-only Football Association were not too happy…..
Football On This Day - 26th December 1927
It's never over until the final whistle blows. Syd Reid had scored 4 goals to help Luton Town to a 5-1 half-time lead in the Third Division (South) match at the County Ground against Northampton Town on Boxing Day 1927. But at the final whistle Northampton were the victors 6-5.
Football On This Day - 26th December 1963
A record number of goals were scored in one day in the top division – 66 goals in 10 matches in the old First Division. That figure included 11 at Craven Cottage – Fulham 10 Ipswich Town 1 – which was the last time a club scored double-figures in a top flight match.
Link - record goals
Football On This Day - 26th December 1979
For the first time the two Sheffield clubs found themselves playing each other in the Third Division. Boxing Day saw the first of those matches, Wednesday beating United 4-0 at Hillsborough in front of a Third Division record crowd – still – of 49,309.
Football On This Day - 26th December 1999
There was a time when a 'foreign' player in the League was from Scotland, Ireland or Wales but on Boxing Day 1999 Chelsea fielded the first team in the League to consist entirely of non-British players. They won 2-1 at Southampton in the Premier League with a starting line-up of - Ed de Goey (Netherlands), Albert Ferrer (Spain), Celestine Babayaro (Nigeria), Emerson Thome (Brazil), Franck Leboeuf (France), Dan Petrescu (Romania), Didier Deschamps (France), Roberto di Matteo (Italy), Gabriele Ambrosetti (Italy), Gus Poyet (Uruguay), and Tore Andre Flo (Norway). Their manager was Gianluca Vialli of Italy but at least they had English subs that day!
Link - Chelsea results 1999/2000
Football On This Day - 26th December 2008
When Hull City found themselves 4-0 down at half-time away to Manchester City in a Boxing Day Premier League fixture Tigers manager Phil Brown was not chuffed. He likened Hull's efforts as a 'Sunday League performance' and with his Christmas spirit absent he refused to allow his players to return to the dressing room during the half-time break. Instead he sat them on the pitch in front of the 5500 travelling fans and gave the players a bollocking! Hull lost the match 5-1 but hey, that meant they had drawn the second half 1-1!
Link - Crime and Punishment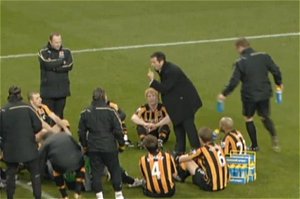 27th December
Football On This Day - 27th December 1919
After losing 4 League matches on the trot Hull City beat Wolves 10-3 in a Division 2 match.
Football On This Day - 27th December 1980
Goalkeeper Tony Coton made his debut for Birmingham City against Sunderland – the first time he touched the ball for his new club was to save a penalty.
Link - debuts

28th December
Football On This Day - 28th December 1963
What a difference two days can make. On Boxing Day 1963 Burnley played Manchester United at Turf Moor in a First Division match and won 6-1, Andy Lochhead scoring 4 of them. Two days later - December 28th 1963 - the return match was played at Old Trafford and this time Manchester United gave the thumping with a 5-1 victory.
Football On This Day - 28th December 1997
Spurs legend Jürgen Klinsmann returned to the Tottenham line-up in the 1-1 draw with Arsenal at White Hart Lane. His 'second coming' didn't prove as spectacular as his first spell with the club although his 9 goals in 15 League appearances saw him finish as club top goalscorer and did much to help the Londoners avoid relegation.
Football On This Day - 28th December 2013
It was newsworthy enough that Hull turned a 0-0 half-time scoreline into a 6-0 full-time Premier League victory over Fulham at the KC Stadium but one of the goalscorers, Tom Huddlestone, kept the story going. His previous goal was back in April 2011 when he decided he wouldn't get his hair cut until he scored again to raise money for charity. His goal celebration against Fulham – on his 27th birthday - included having a lock of hair cut by physio Rob Price (which was sold on ebay for £6300) and later followed the most publicised haircut of the year!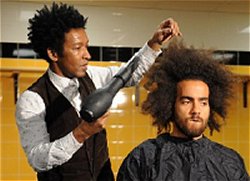 29th December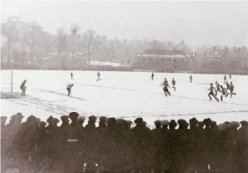 Football On This Day - 29th December 1923
A frozen pitch meant that the Feethams ground was unfit to stage the Division 3 North match between Darlington and Chesterfield – so the match was played on the adjoining cricket ground. A crowd of 5,675 saw Darlington take the points with a 2-1 victory.
Link - football and cricket


Football On This Day - 29th December 1990
Andy - Andrew - Cole made his League debut, and played his only ever League match for Arsenal, when coming on as a sub for the Gunners in the 4-1 First Division defeat of Sheffield United at Highbury.

30th December
Football On This Day - 30th December 1899
North of the border in their history Rangers have had two grounds in the Ibrox area of Glasgow. The first was opened in August 1887 when 15,000+ turned out for a friendly against the English giants Preston North End. Preston won that one 8-1 - even though it was abandoned after 70 minutes because of crowd problems - and a couple of years later Rangers were on the move to a new ground at Ibrox which was around 100 yards from the old ground. No it wasn't built to leave behind all memories of that Preston defeat but to increase capacity to accommodate booming attendances. The new Ibrox had an initial capacity of around 40,000 which soon nearly doubled in size until a record crowd of 118,567 - the highest crowd for a league match in Britain - entered the stadium for a Rangers v Celtic fixture on 2nd January 1939. Before then though the first match played at the new Ibrox was on 30th December 1899 when Rangers beat Hearts 3-1 in an Inter-City League match.
Football On This Day - 30th December 1995
After the ref dropped his yellow card Paul Gascoigne – then of Rangers – jokingly 'booked' the ref when returning the card to him. The ref booked Gascoigne for real! Lucky he didn't drop a red card I guess.
Link - referees
Football On This Day - 30th December 2009
A Premier League first at Fratton Park for the Portsmouth v Arsenal fixture - for the first time a match kicked off with not one Englishman on the field for either side. The starting line-ups included 7 from France as well as players from Iceland, Algeria, Croatia, Ghana, Cameroon, Russia, Bosnia, Belgium, South Africa, Israel, Scotland, Wales and Ireland. But the English did eventually get a look-in, just before the final whistle each side brought on an English sub!


31st December
Football On This Day - 31st December 1932
Bill Shankly is best remembered as manager of Liverpool but on this day in 1932 he made his first appearance in the Football League. The 19-year-old former coalminer made his debut for Carlisle United in the 2-2 Third Division North match with Rochdale at Brunton Park.
Football On This Day - 31st December 1941
Alex Ferguson – full name Alexandra Chapman Ferguson – was born at his grandmothers' house in Govan, the shipbuilding district of Glasgow.

Football On This Day - 31st December 1966
Bristol Rovers goalkeeper Bernard Hall suffered a terrible injury in a Third Division match against Middlesbrough. A back-pass to him from team-mate Johnny Williams got stuck in the Eastville mud which saw Hall suffer a serious collision with Boro's John O'Rourke. Bernard Hall was knocked unconscious and was rushed to hospital where he spent 16 days in a coma. He later made a good recovery but was unable to resume his playing career. The goalkeeper had been a one club man having made his first-team debut for Bristol Rovers in 1962. He made 163 League appearances for the club which included a run of 115 consecutive League games.