4th January

Football On This Day - 4th January 1958
There was a time when Leeds United and the FA Cup just didn't get on, particularly when Cardiff City were their opponents. Three seasons in a row - 1955/56, 1956/57 and 1957/58 - Leeds drew Cardiff at home in the Third Round of the FA Cup, and each time Cardiff won 2-1, the last time being on 4th January 1958. Those results were part of a disastrous FA Cup run by Leeds. After beating Bradford PA in a Fourth Round tie on February 2nd 1952 they didn't manage another win in the competition until March 6th 1963 when they beat Stoke in the Third Round.
Link - FA Cup by season
Football On This Day - 4th January 2005
If you are a VAR sceptic this is an example of why many would consider it a necessity. Picture the scene. Manchester United were playing Tottenham Hotspur in a Premier League match at Old Trafford. In the 89th minute with the score at 0-0 United's Pedro Mendes spots Spurs 'keeper Roy Carroll well off his line and fired in an ambitious shot from near the half-way line. Carroll appeared to gather the ball cleanly but then dropped it over the line before clawing it back into play but it was clear that the ball had landed at least a yard into the goal. Well it was clear to everyone except to referee Mark Clattenburg and the relevant linesmen, Ray Lewis, and no goal was given. Spurs were denied 3 points and what would have been their first win at Old Trafford since 1989. And we all started to wonder if touch-line technology would be a way forward

5th January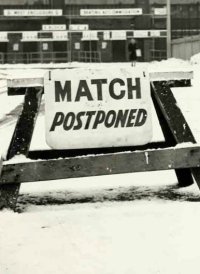 Football On This Day - 5th January 1963
The big freeze meant that only 3 of the scheduled 32 FA Cup 3rd Round ties were played, with the last tie in that round not being decided until March 11th. The Lincoln v Coventry tie was postponed a total of 15 times and 14 of the other ties suffered 10 or more postponements. Between December 8th and 16th February Bolton did not play a single competitive match.

Link - postponed matches


Football On This Day - 5th January 1966
Poland are regular opponents for England nowadays but back on this day in 1966 England played Poland at full international level for the first time. The match, played at Everton's Goodison Park home, finished 1-1 with Bobby Moore scoring his first England goal – he only scored twice in 108 England appearances. It was also England's first match in their World Cup winning year of 1966 and manager Alf Ramsey was well on the way to knowing the team that would become world beaters. Against Poland he fielded 8 of the players who would become World Cup winners in July. The three missing players were Bobby Charlton, Geoff Hurst and Martin Peters with the players taking their place against Poland being the Arsenal duo of George Eastham and Joe Baker (his last England match) and Burnley's Gordon Harris (his only England cap).
Football On This Day - 5th January 1985
In their pre-Football League days Burton Albion certainly had a memorable season in the FA Cup in 1984/85. The Northern Premier League part-timers reached the Third Round where they were drawn at home to nearish neighbours Leicester City. Ok, their home for the match was switched to nearer neighbours Derby County with their Baseball Ground being able to accommodate a far larger attendance for their match against top flight Leicester. On Saturday 5th January 1985 the Brewers made a confident start in front of a 22,492 crowd but with the score at 1-1 Burton 'keeper Paul Evans was hit by a missile thrown from the crowd. Evans was badly dazed and the second half was delayed for several minutes to allow the goalkeeper additional time to recover. But he remained between the sticks - Burton's sub had already been used - but at the final whistle Leicester were 6-1 victors with Gary Lineker having scored a hat-trick. But because of the crowd problems the FA declared the match void and ordered the tie to be replayed behind closed doors at a neutral venue. It was a very cold winter so that match was played on January 16th at Coventry City's Highfield Road ground - it had undersoil heating - with Leicester winning with the only goal of the match.
Link - FA Cup results 1984/85

6th January
Football On This Day - 6th January 1934
When goalkeeper Stanley Milton made his debut for Halifax Town against Stockport County in a Division 3 (North) match he was on the wrong end of a 13-0 defeat, a record scoreline in a Football League match!
Link - clubs scoring double figures in League matches
Football On This Day - 6th January 1954
Bill Shankly took another step on his managerial path to Liverpool when he was appointed boss of Workington, then in Division 3 North of the Football League. Life was very different at Borough Park than he would later find at Anfield. At Workington he was expected to do his share of answering the phone and doing the banking but his biggest shock came on his first day at the club when he discovered there was no electricity at the Workington ground. In those pre-internet, pre-floodlight days all the lighting and heating at Borough Park was gas-powered!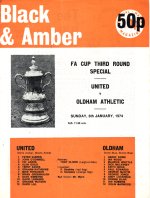 Football On This Day - 6th January 1974
A war in the Middle East causing a three-day working week in this country led to the first senior Sunday matches being played in England. Four FA Cup Third Round ties were played on Sunday 6th January 1974, the first that kicked off was between Cambridge United and Oldham Athletic. Two weeks later Football League matches were played for the first time on a Sunday and football on the Sabbath was here to stay.
Link - Sunday football



Football On This Day - 6th January 1975
A home League defeat to Notts County over the Christmas period saw Nottingham Forest sack their manager Allan Brown and on 6th January 1975 they appointed his successor....Brian Clough. After his failures at Brighton and Leeds few would have expected great things at the City Ground but he turned a mid-table Second Division side into League champions in 1978 and European Cup winners in 1979 and 1980. Amazing or what!
Football On This Day - 6th January 1990
A memorable day for Cardiff City. Their FA Cup Third Round tie against Queens Park Rangers saw them bank then record club receipts for a match at their former Ninian Park home - £50,517.75. Well, they would have banked it on Monday but sadly for Cardiff's bank balance thieves broke into the safe over the weekend and pinched the lot!

7th January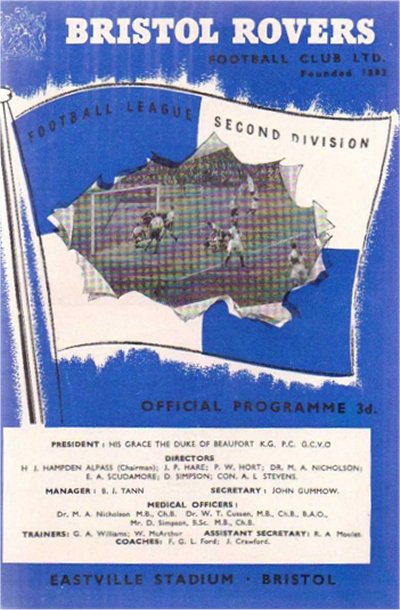 Football On This Day - 7th January 1956
Although the Busby Babes went on to win the League Championship in 1955/56 Manchester United were brought firmly down to earth with a 3rd Round FA Cup defeat at Bristol Rovers that season. A 35,872 Eastville crowd saw Rovers win 4-0 and record one of their most memorable results in what was - amazingly to think of now - Manchester United's only cup-tie that season. Only once since - in 1958/59 - have Manchester United played just one cup match in a season. One of Bristol Rovers scorers that day was Barrie Meyer who was also a talented cricketer, playing for Gloucestershire in the summer. In later life he went on to became a Test match umpire and so became the first player to score an FA Cup goal against Manchester United and umpire a Test match - how's that for an obscure sporting connection!
Link - football and cricket
Link - FA Cup results 1955/56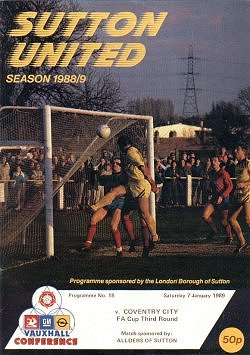 Football On This Day - 7th January 1989
Just two years after winning the FA Cup Coventry City were on the wrong end of a giantkilling act - losing 2-1 at non-leaguers Sutton United.
Link - FA Cup results 1988/89

8th January

Football On This Day - 8th January 1997
Such is the turnover of managers it is rarely a shock when a manager leaves a club but there was widespread and genuine shock on Tyneside when Kevin Keegan resigned as Newcastle United manager on this day in 1997. Former Newcastle player Keegan had taken up his first managerial post at St James' Park in 1992 when the club was in great danger of suffering relegation to the third tier. But at the start of 1997 his Newcastle side were fourth in the Premier League, had just beaten Tottenham 7-1 in the League and had recorded a 5-0 victory over Manchester United earlier in the season. In their playing ranks they had Alan Shearer who Newcastle had bought six months earlier for a world record £15m fee, and he was scoring regularly. The club and their fans were on a high but Kevin Keegan believed he had taken the club as far as he could, and so resigned.

Football On This Day - 8th January 2000
I think that it would be fair to say that referees never always get it right but back in 2000 Ref Rob Harris got it very wrong. On Saturday January 8th 2000 a Fourth Round FA Cup tie between Tranmere Rovers and Sunderland at Prenton Park had a lively last few seconds. Tranmere's Clint Hall was sent off in injury time for a second bookable offence but during the ensuing on-pitch confrontation a Tranmere sub, Stephen Frail, was sent on unnoticed by the officials. Until the error was noticed - resulting in another confrontation - Tranmere played with a full team, much to the displeasure of Sunderland who lost the match 1-0. Sunderland manager Peter Reid said 'It was like Billy Smart's circus out there. I don't like talking about officials instead of football - but someone has made a major error.' The Wearsiders lost an appeal to have the match replayed but for the first time match officials were brought before an FA Commission to examine their actions. Ref Harris, assistant ref Tony Green and fourth official David Unsworth were all said to have 'less than proficiently applied the laws of the game' with Harris being given a ban as a result.
Link - referees
Football On This Day - 8th January 2005 & 2006
The hope of any fan of a non-league club is to see their club get to the First Round of the FA Cup and then draw a League side. The real dream though is to get to the Third Round and then draw one of the giants of the game. Well, that's what two non-league sides did in the mid 2000's. On Saturday January 8th 2005 Exeter City – then a Conference side – were up against Manchester United at Old Trafford in front of 67,551 fans – and they drew 0-0 with the FA Cup holders. The Grecians were beaten 2-0 in the replay in Exeter. In the Third Round a year later – Sunday 8th January 2006 – it was the turn of Conference side Burton Albion to have that dream fixture v Manchester United at their Pirelli Stadium home. That was another 0-0 draw and although Burton were beaten 5-0 in the replay they played in front of 53,564 at Old Trafford. Both Burton and Exeter were playing in the Football League a few years later but I bet fans of both clubs will never forget those FA Cup matches against Manchester United!

9th January

Football On This Day - 9th January 1965
Manchester City recorded their lowest ever League attendance at Maine Road with just 8,015 turning up for their Second Division fixture with Swindon Town. City lost 2-1 with Mike Summerbee scoring one of Swindon's goals. The next time Mike Summerbee played at Maine Road he was in the Manchester City colours – he moved north at the start of the following season and helped with a dramatic improvement in City fortunes. In 1965/66 when they won the Second Division title with the Maine Road crowd topping 63,000 for a cup-tie. More success followed over the next few seasons with City winning the League title, FA Cup, League Cup and European Cup-Winners Cup. So never despair – things can change!


Link - Manchester City result by seasons

Football On This Day - 9th January 1971
I'm writing this when it seems you have to be royalty or a politician to dominate the headlines for any period of time but there was an age when footballers could do that. One in particular lived on the front-pages, as well as the back pages, of our newspapers....George Best. The first few days of January 1971 was one of those periods we heard quite a bit about him. On January 4th 1971 he was due before an FA disciplinary committee in London as he had clocked up three bookings. One of those was for a tackle in Manchester United's 4-1 home defeat against Man City in December which resulted in a broken leg for City's Glyn Pardoe which kept him on the sidelines for nearly two years. The problem was that George Best overslept and missed his train from Manchester to London leaving the committee members and his manager Matt Busby - who had travelled down to support Best - twiddling their thumbs until Best arrived after catching a later train. The committee handed down a suspended playing ban and £250 fine. Then on Saturday January 9th he was due in London again for Manchester United's first League match of the new year. A 53,482 crowd was present at Stamford Bridge for the match against Chelsea but there was one notable absentee - George Best, Yep, he had missed the train again! As before he caught a later train but rather than travel to Stamford Bridge and at least watch the match he decided to give the whole thing a miss. Instead he spent the weekend with Irish actress Sinead Cusack who lived in Islington. Best received a two-week club ban for that, bless him.

Football On This Day - 9th January 1979
Charlton Athletic players Mick Flanagan and Derek Hales were sent off in an FA Cup Third Round tie against non-leaguers Maidstone United - for fighting each other!

Football On This Day - 9th January 2007
On this day Liverpool entertained Arsenal in the quarter-finals of the League Cup four days after Arsenal had beaten Liverpool 3-1 in an FA Cup tie at Anfield. Both clubs made many team changes for the League Cup encounter but a close encounter was expected in a match between clubs occupying 3rd and 4th place in the Premier League. That wasn't to be the case! Nine goals were scored – with Arsenal winning 6-3. It was the first time since the 1929/30 season that Liverpool had conceded 6 goals in a match at Anfield – it happened twice to them that season! Arsenal forward Julio Baptista, on loan to the Gunners from Real Madrid, scored four goals - and missed a penalty. The Brazillian became the first visiting player to score four at Anfield since Dennis Westcott for Wolves in 1946.
Link - Liverpool results 1929/30
Link - Liverpool results 2006/07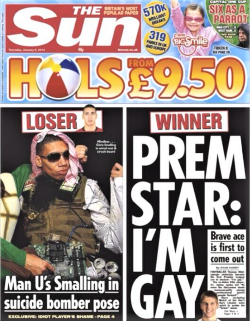 Football On This Day - 9th January 2014
It's not too unusual to find footballers on the front page of our daily newspapers but the Sun's front page on Thursday 9th January 2014 was a tad different in that two different stories about two different footballers shared the front page headlines. The 'loser' of the two was Manchester United defender Chris Smalling who had been pictured at a fancy dress party dressed as a suicide bomber. Those were the days when, sadly, suicide bombings were a too regular and tragic part of all our lives. The 'winner' was retired German footballer Thomas Hitzlsperger who had played for Aston Villa, West Ham and Everton. He became the first footballer to have played in the Premier League to have the courage to come out as gay in an era when, sadly, that wasn't a straightforward announcement to make.


10th January
Football On This Day – 10th January 1953
63,499 were at St James' Park Newcastle for the FA Cup Third Round tie between Newcastle United and Swansea Town - but the match was abandoned after just 8 minutes play because of fog!
Link - abandoned matches
Football On This Day – 10th January 2015
Don't mess with tradition would seem to the belief of all football fans. So when at the start of the 2012/13 season the Bluebirds of Cardiff City changed their colours from blue to red it didn't go down too well with supporters. Club owner Vincent Tan made the change as part of a 'rebranding exercise' with red being considered a lucky colour in Asia where Tan hoped to increase the clubs' popularity. But a 'Keep Cardiff Blue' campaign kept the pressure on the directors and after only 4194 turned up for a home FA Cup Third Round tie in January 2015 a change was announced. So on January 10th 2015 22,515 were at the Cardiff City Stadium to see Cardiff playing in blue again - the Bluebirds were back with a 1-0 Championship victory over Fulham.


11th January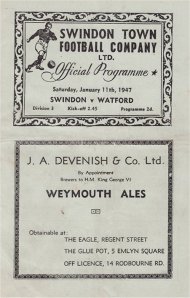 Football On This Day – 11th January 1947
Maurice Owen hit the headlines when he scored a hat-trick on his debut for Swindon Town in their 5-0 Division 3 (South) victory over Watford at the County Ground on this day in 1947. He scored 16 goals in the 17 League matches he played in his first season for the Robins and in his career at the club, which lasted until 1962/63, he finished as leading scorer on six occasions. In total he scored 150 goals in 555 League appearances for Swindon plus another 15 in 46 FA Cup and League Cup outings. A loyal one-club player on his retirement from playing he became a coach and then a groundsman – for Swindon Town of course.
Football On This Day – 11th January 2007
David Beckham shocked the footballing world by announcing that he would be leaving Real Madrid to move to the US to play for LA Galaxy. It became less of a shock when it was reported that he would earn £128m over the five year contract!
Football On This Day – 11th January 2014
Overweight Norwich City fan Lee Coolahan had an embarrassing moment when following the Canaries at Everton in a Premier League match on this day in 2014 - he got stuck in the turnstiles. He used that experience to change his lifestyle and over the next 18 months his weight dropped from nearly 34 stone to just over 17 stone. An example in determination he should be proud of.


12th January

Football On This Day - 12th January 1924
One of the immortals of the English game made his Football League debut. Just 10 days short of his 17th birthday Dixie Dean played for his local club, Tranmere Rovers, in a Division 3 (North) match at Rotherham County (as Rotherham United were then). Tranmere lost the match 5-1. His debut might have been a disappointment but his goalscoring record of 27 goals in 30 League outings for Tranmere brought him to the attention of near neighbours Everton who signed him in March 1925. From then on it was goals all the way with his achievement of scoring 349 goals in 399 League appearances being an Everton record while his 60 League goals in 1927/28 is an English record that seems unbeatable. In May 2001 a statue of the Everton legend was unveiled outside of Goodison Park and tragically he died on 1st March 1980 at Goodison while watching an Everton-Liverpool local derby. A true legend.



Football On This Day - 12th January 2001
After resigning from Lazio Sven officially took over as England manager and we soon realised foreign managers were as crap as English ones!

Football On This Day - 12th January 2008 & 2009
Cristiano Ronaldo has the reputation of being a decent player and goalscorer. During his first spell at Manchester United he scored 118 goals in his 292 first team appearances for the Reds. But surprisingly he only managed one hat-trick in that total – that came on 12th January 2008 when his three second-half goals helped United to a 6-0 win over Newcastle at Old Trafford. Obviously helped by that hat-trick, and the fact that he helped Manchester United win the Premier League title and the Champions League, exactly a year later on 12th January 2009 he was voted FIFA World Player of the Year for 2008. That made him first player from the Premier League to win that title.
13th January
Football On This Day - 13th January 1923
When Worksop Town played at First Division Tottenham Hotspur on this day in 1923 their last visit to London for an FA Cup First Round tie was doubtless on their mind because almost exactly 15 years earlier (11th January 1908) they had played Chelsea at Stamford Bridge…and lost 9-0. This time though things were different. The Midland League champions put on a great display against Spurs at White Hart Lane with many home fans in the 23,928 crowd cheering on the non-leaguers with Worksop recording a memorable 0-0 draw. Worksop didn't consider their Central Avenue ground as being suitable for the replay and Spurs immediately accepted a request to stage the replay at White Hart Lane. Worksop stayed over in London and the clubs re-assembled in north London two days later on the Monday afternoon. This time the 23,122 crowd saw a very different match. Spurs were 6-0 up at half time and finished 9-0 winners. Such is life!
Football On This Day - 13th January 1998 & 2018
A 34-year-old David Moyes took charge of his first match as a manager, stepping up from Preston's assistant manager when previous boss Gary Peters resigned. His first match as the boss was in front of 1618 fans at Macclesfield Town's Moss Road ground where Preston won 1-0 in an Auto Windscreens Shield second round tie. Twenty years later to the day - January 13th 2018 - David Moyes was the manager of the West Ham United side who won 4-1 at Huddersfield Town and so became just the fourth person to record 200 wins as a Premier League manager. The other three at the time were Alex Ferguson, Arsène Wenger and Harry Redknapp.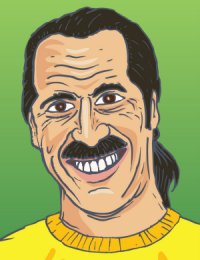 Football On This Day - 13th January 2004
At 40 years of age former England goalkeeper David Seaman announced his retirement from football because of a recurring shoulder injury. Kevin Keegan had signed him for Manchester City in 2003 and Seaman had enjoyed a League career of over 20 years with Peterborough, Birmingham, QPR, Arsenal as well as Manchester City and had played 75 times for England.

14th January
Football On This Day - 14th January 1911
There have been some strange going-ons in the long and varied history of football. One of those strange going-ons was back in 1911 when Grimsby Town met Croydon Common in the First Round of the FA Cup. Grimsby were in the Midland League at the time – they had lost their Football League place at the end of the previous season but would gain their place back for the start of the next season – while Croydon Common were a Southern League side. So the cup-tie was a long trip for the Londoners and on Saturday 14th January 1911 they made that long trip and were beaten 3-0 by Grimsby. But Croydon weren't happy and protested to the FA with their complaints being two-fold. First, their players had been left to wait outside in the freezing cold for ten minutes waiting for the second half to start while Grimsby had sat in the warmth of their changing-rooms changing the studs in their boots! Second, it seemed that towards the end of the second half one of the linesmen handed his flag to a Grimsby official to take over from him as he had a train to catch! The FA upheld the protest, annulled the result of the match and ordered it to be replayed. But things didn't go too well for Croydon Common. They made that long trip north again on January 26th for a Thursday afternnon kick off – and lost 8-1 this time!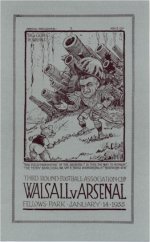 Football On This Day - 14th January 1933
One of the greatest shocks in FA Cup history, Walsall beat Arsenal 2-0 in a Third Round tie. Arsenal were the top dogs in England at the time - they won five League titles and two FA Cups in the 1930s - while Walsall were in the Third Division.
Link - FA Cup results 1932/33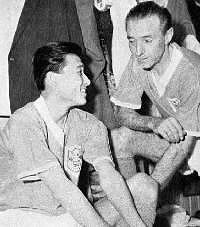 Football On This Day - 14th January 1961
When Cheung Chi Doy saw Blackpool play in Hong Kong in 1958 he decided that a footballing career in England was for him so he travelled to England, had a trial with Blackpool and signed for the First Division club. After scoring regularly for the reserves he was picked to make his first team debut for Blackpool against Wolves at Bloomfield Road on Saturday January 14th 1961. But the day that saw the first Chinese-born player appear in the Football League was cut short - the match was abandoned after just nine minutes because of fog! He made his official debut the following week against Blackpool but made just one further first team appearance (scoring a goal) before leaving Blackpool.
Links - Abandoned Matches, Blackpool results 1960/61
Football On This Day - 14th January 2018
When you hear that a referee kicked a player and then sent him off like me you might be thinking in a Sunday League match perhaps. It did happen - and amazingly it was in a French Ligue 1 game between Nantes and Paris St Germain. Ref Tony Chapron had been knocked to the ground after an accidental collision with Nantes defender Diego Carlos and he then then kicked the player and sent him off after giving him a second yellow card. He was later banned for six months, half of which was suspended. He got away with it lightly I would have thought!
Link - Referees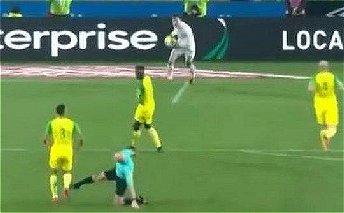 15th January

Football On This Day - 15th January 1958
An historic day in Belfast where goals from Jimmy McIlroy Burnley) and Wilbur Cush (Leeds) brought Northern Ireland a 2-1 victory over mighty Italy in a World Cup qualifier. It meant that Northern Ireland qualified for their first World Cup finals while two-time World Cup winners Italy failed for the first time to get through the qualifying competition for the World Cup. But it might have been very different. There had been a previous attempt to stage that qualifier, on December 4th 1957. Sadly though the match referee, Hungarian Istvan Zolt, was fog-bound in London and was unable to reach Belfast for the match. In his absence there was no agreement on an alternative ref and with a 53,000 crowd expected calling off the fixture was not an alternative so the match was downgraded from a World Cup match to a friendly. The paying public were far from pleased with that and the police had to deal with a number of problems with an unhappy crowd. But the match ended 2-2 and had World Cup points been at stake it would have been Italy who would have gone to the World Cup finals. As it turned out it was Northern Ireland who went to those finals in Sweden – amazingly along with England, Scotland and Wales. Brazil won it!



Football On This Day - 15th January 1959
Second Division Liverpool were on the wrong end of an FA Cup shock, losing 2-1 away to Southern Leaguers Worcester City.
Link - FA Cup results 1958/59

Football On This Day - 15th January 1997
Newcastle United played their first match under new manager Kenny Dalglish, defeating Charlton Athletic in an FA Cup Third Round replay at St James' Park. Dalglish lasted until the start of the 1998/99 season with his time at the club being described as 'the only part of Kenny Dalglish's career that came anywhere near failure.'

Football On This Day - 15th January 2000
Ipswich Town defender Gary Croft was wearing an extra bit of kit when he came on as a 71st minute substitute in a First Division match against Swindon Town at Portman Road on Saturday 15th January 2000 - an electronic tag on his ankle. It was the first time in a League match that a tag had been worn and was the result being released after one month of a four month prison sentence he had received for driving while disqualified and perverting the course of justice. He also had a curfew from 7pm to 7am so it was a case of afternoon kick offs only until his punishment was over.
Link - Crime and Punishment


16th January

Football On This Day - 16th January 1932
In the early 1930s Scot Joe Ford was making a name for himself as a goalscorer in the Newcastle United reserve side. An injury to first team regular Jack Allen saw Joe make his League debut in the First Division match against Grimsby Town at St James' Park on Saturday January 16th 1932. Midway through the first half he collided with Grimsby 'keeper Tommy Read and suffered a double fracture of his left leg. Despite a long period of recovery and convalescence he was unable to regain his form of old and he moved back to Scotland and signed for Partick Thistle leaving those few minutes he played against Grimsby as his only first-team competitive football in England. When he made his debut for Partick in 1934 the Newcastle players sent him a telegram saying 'Good Luck'.
Football On This Day - 16th January 1932
The 1931/32 season was a memorable one for Lincoln City - for the first time they topped a Football League table at the season's end, winning the Division 3 North title. They had finished equal top on points with Gateshead but won the title because of a much superior goal average scoring 106 goals in 40 League matches. Alan Hall scored 42 of those goals which is still a record for a season at Lincoln. But when it came to Lincoln's biggest win of the season it was another player who made the goalscoring headlines. On 16th January 1932 Lincoln beat Halifax Town 9-1 at Sincil Bank, at the time a record victory for the Imps, with seven of those goals coming in just 21 second half minutes. Six of those seven goals were scored by Frank Keetley. Amazing!


Football On This Day - 16th January 1974
Eamonn Andrews presented the 'This Is Your Life' red book to Wolves striker Derek Dougan. His footballing guests on the programme were Jimmy Hill, Pat Jennings, Malcolm Allison and Bill McGarry.


17th January

Football On This Day – 17th January 1931
Goals were certainly in abundance on this day in 1931 in the First Round matches in the Scottish FA Cup. The 32 First Round ties that day saw a total of 198 goals being scored – an average of over 6 goals a match. Top scorers were Partick Thistle who were 16-0 winners over Royal Albert while Ayr United beat Clackmannan 11-2. Over in Dundee 27 goals were scored in two ties - Dundee United beat Nithsdale Wanderers 14-0 while a goal-kick away at Dens Park Dundee FC defeated Fraserburgh 10-1. Amazingly in the 75 Scottish Cup ties played in the 1930/31 season not one match ended in a 0-0 draw!



Football On This Day – 17th January 1948
The highest attendance for a League match in England was recorded in the First Division match between Manchester United and Arsenal - 83,260. The match was played at Manchester City's Maine Road ground with Old Trafford still closed because of wartime damage. That wasn't the record attendance at Maine Road though - that was 84,569 for an FA Cup 6th Round tie between Manchester City and Stoke in 1934.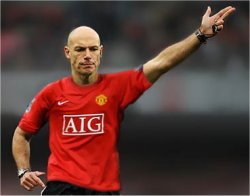 Football On This Day – 17th January 2011
Liverpool's Ryan Babel became the first footballer to be fined for comments made on Twitter. He was fined £10,000 for posting a doctored picture of referee Howard Webb wearing a Manchester United shirt with the tweet 'And they call him one of the best referees. That's a joke.' As you will have guessed Babel believed that Webb had made a poor decision in a Liverpool v Manchester United match!
Link - Crime & punishment
Football On This Day – 17th January 2015
Scunthorpe had the misfortune of losing two goalkeepers with broken arms in their League 1 2-0 defeat against Bristol City at Glanford Park. First choice goalkeeper Sam Slocombe and substitute keeper Jamie Severn both suffered their injuries in the first half leaving outfielder Andy Boyce to take over between the posts.



18th January
Football On This Day - 18th January 1961
A momentous date – the day the maximum wage was abolished in English football. In 1961 the most a footballer could be paid was £20 a week (£17 in the summer) and in its campaign to get the wage cap ended the Professional Footballers Association – led by Fulham's Jimmy Hill – had called a players strike for Saturday January 21st 1961. Three days before the planned strike the League gave in and the maximum wage was no more allowing Hill's Fulham team-mate, Johnny Haynes, to become the first £100 a week footballer in England. Ironically though the change didn't see Hill get an increase in his £18 a week pay before he retired while Haynes didn't get another pay rise in his remaining 9 years as a player.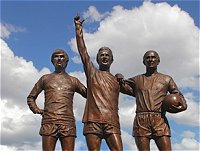 Football On This Day - 18th January 1964
Three of the greatest players ever to lace their boots for Manchester United were Bobby Charlton, Denis Law and George Best. Charlton made his debut for United on 6th October 1956, Law on 18th August 1962 and Best on 14th September 1963 but it wasn't until Saturday January 18th 1964 that the 'United Trinity' played together for the first time. The trio brought instant success to United with the Reds winning 4-1 away to West Bromwich Albion - the goals coming from Law (2), Best and Charlton! In later years the 'United Trinity' were honoured with a statue outside of Old Trafford which was unveiled on 29th May 2008 - forty years to the day after United won the European Cup for the first time.

Link - Manchester United results 1963/64

Football On This Day – 18th January 1973
Manchester United manager Tommy Docherty signed Celtic's Lou Macari for £200,000, the most ever paid at the time for a player in the Scottish League.


19th January
Football On This Day - 19th January 1933
In their second Football League season Mansfield Town suffered what is still their record League defeat on Thursday 19th January 1933 when losing 8-1 at Walsall in a Third Division (North) encounter. Amazingly just a few matches earlier - on Tuesday 27th December 1932 - they beat Rotherham 9-2 at Field Mill to record what is still their record League victory. A month between a club recording their long-standing record League win and record League defeat is very much unique! I have to say though Mansfield had some amazing results in 1932/33 with the sequence of League results around those two matches being very strange - 3-6, 0-3, 9-2, 2-5, 0-6, 2-1, 1-8, 1-3, 2-0, 0-7, 2-5. You were never going to get bored watching them were you!
Link - Mansfield Town results 1932/33.
Football On This Day - 19th January 1952
Oldham Athletic beat Chester 11-2 at Boundary Park in a Football League Division 3 (North) match, Eric Gemmell scoring seven of them which remains a club scoring record. Amazingly though Oldham weren't good enough to win promotion that season and Chester weren't bad enough to have to seek re-election. Just two run-of-the-mill teams sharing 13 goals - those were the days!
Link - Clubs scoring double figures in League matches

20th January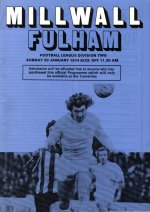 Football On This Day - 20th January 1974
Two weeks after the first Sunday matches in the FA Cup twelve grounds hosted Football League matches for the first time on a Sunday. The first of those was at the Den when Millwall hosted Fulham in a morning Second Division fixture. The 15,143 crowd was Millwall's best of the season to date and with the other 11 clubs all recording better than average attendances it looked like Sunday football might just catch on!
Link - Sunday football
Football On This Day - 20th January 2004
Manchester United's Rio Ferdinand served the first day of his 8 month ban for missing a drugs test. He said he forgot about it as he was moving house and had to go shopping. His forgetfulness also cost him a £50,000 fine.
Link - Crime & punishment


21st January
Football On This Day - 21st January 1961
Fulham's Alan Mullery did something a tad unusual - he scored an own-goal just 30 seconds after the kick off before the opposition had even touched the ball! Yep, Sheffield Wednesday made the perfect start without trying in the First Division match at Craven Cottage and it didn't get much better for the Londoners - they lost 6-1.
Link - Own goals
Football On This Day - 21st January 1997
Peter Shilton played his 1005th and last match in the Football League for Leyton Orient against Wigan Athletic. The 9 matches he had played for the O's had seen him become the first person ever to play in 1000 League matches. Wigan won 2-1 and went on the win the Division 3 title.
Football On This Day - 21st January 2005
Obviously missing football after selling Chelsea to Roman Abramovich in 2003 Ken Bates announced that he had bought a new £10m toy - Leeds United!
Football On This Day - 21st January 2007
Watch a recording of a goal being scored in the 1950s or 60s and it is interesting to see the goal celebrations - usually just a handshake or perhaps a pat on the back if feelings are really high. Arsenal manager Arsène Wenger must have wished the same was still true in 2007. Shortly after coming on as a sub for Arsenal against Manchester United at the Emirates Robin van Persie scored and in the celebrations that followed he broke a bone in his foot. He was Arsenal's leading scorer in the Premier League at the time and despite not making another League appearance that season because of the injury he still finished as the Gunners League leading scorer. Deprived of his goals Arsenal finished a distant fourth in the Premier League that season. If only he had just shook hands!
Link - Footballing Injuries
Football On This Day – 21st January 2017
The postponement of the League 1 match between Southend United and Bolton Wanderers because of a frozen pitch was to prove a reminder to us all that it takes a team of people to put on a football match. At Southend one of that team, groundsman Ken Hare, was sacked and effectively blamed for the postponement. Head groundsman Ken Hare had been at Southend for 27 years with his efforts being rewarded with a club statement saying 'People generally lose their position as a result of not doing their job.' A nationwide campaign failed to get him his job back although part of the 'mutually acceptable' settlement reached four months later included a pair of Southend season tickets for him!
Link - Postponed matches


22nd January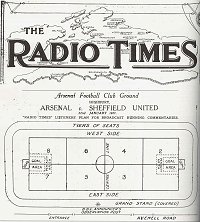 Football On This Day - 22nd January 1927
History was made at Highbury when the First Division fixture between Arsenal and Sheffield United became the first football match to be broadcast live on the radio. In order to help the listener follow the play the Radio Times printed a numbered grid of the pitch with commentator Henry Wakelam giving grid numbers in his commentary
Link - Football in the media




Football On This Day - 22nd January 1994
After suffering 7 League defeats on the trot Blackpool tried something new to drum up some support for the Second Division visit of Swansea City - free admission. The crowd of 7080 was to be their third highest League crowd at Bloomfield Road that season...and they picked up a point in the 1-1 draw.
Football On This Day - 22nd January 2016
You would think that top footballers might enjoy the perfect lifestyle but in reality they are as human as the rest of us. In a Jeremy Kyle 'celebrity intervention' the former Arsenal and Crystal Palace player Kenny Sansom, who won 86 England caps, shared his 30 year problem with alcoholism with the watching public. As usual the Jeremy Kyle Show was more about Jeremy Kyle than his guest but I'm sure that everyone wished Kenny - and any every other person inflicted with the same problem - all the best in their battle against the evils of alcoholism.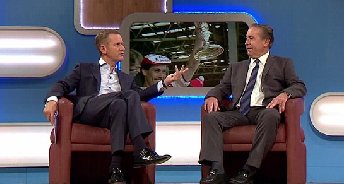 Football On This Day - 22nd January 2018
Former World Player of the Year George Weah was back in the limelight in a football stadium. No the 51-year-old hadn't made a playing comeback but the National Stadium in Liberia - the SKD Stadium in the capital Monrovia - hosted his inauguration ceremony as the President of Liberia. A crowded stadium witnessed his oath of office following his election as President in December when he promised to unify the country and fight corruption. The striker had spent a short time in the Premier League with Chelsea and Manchester City playing a total of 24 League and Cup matches in 2000 for the two clubs, most notably playing for Chelsea in their FA Cup final victory over Aston Villa.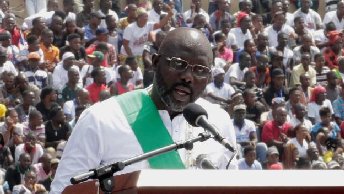 23rd January

Football On This Day - 23rd January 1909
Albert Shepherd moved from Bolton Wanderers to Newcastle in November 1908 – but he kept his links with his hometown of Bolton. He had the misfortune of making his home debut for the Magpies in 'that' amazing 9-1 defeat by Sunderland but his goals did much to see Newcastle finish the season as League champions in 1908/09. His best goalscoring achievement of the season came on 23rd January 1909 when he scored all 4 goals in Newcastle's 4-0 victory at Notts County. After scoring the fourth goal he walked off the pitch before the final whistle to catch a train for a trip back to Bolton. And there were no subs in those days!




Football On This Day - 23rd January 2001
A goal for Bournemouth against Cambridge United saw an 18-year-old Jermain Defoe set what was then a post war scoring record. The striker, on loan from West Ham United, had scored in 10 consecutive Football League matches.


Football On This Day - 23rd January 2013
Swansea get to the Capital One Cup final but all the headlines are about Chelsea's Eden Hazard being sent off for kicking a ballboy.
Link - This & That
Link - League Cup results 2012/13


24th January
Football On This Day - 24th January 1912
Watford - then in the Southern League - fought out an excellent 0-0 draw with mighty Wolves in the First Round of the FA Cup but when it came to the replay on January 24th 1912 they didn't do quite as well - they lost 10-0!
Link - FA Cup results 1911/12
Football On This Day - 24th January 1955
Stoke knocked Bury out of the FA Cup. What was remarkable though was that the two clubs had played each other 7 times in a month. Twice in the League over Christmas followed by five meetings in the FA Cup Third Round - no penalty shoot-outs in those days with replays until a winner was found. So it was quite a month with the clubs meeting twice at the Victoria Ground, twice at Gigg Lane with 2nd, 3rd and 4th FA Cup replays being played at Goodison, Anfield and Old Trafford. Five days after the Cup victory over Bury Stoke were beaten at the first attempt by Swansea in the 4th Round!
Links 1954/55 results - Bury, Stoke, FA Cup

Football On This Day - 24th January 1976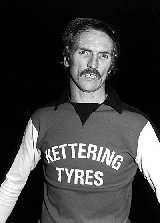 The next time you hear about a multi-million pound shirt sponsorship deal spare a thought for the club who started what was a battle to get shirt sponsorship accepted in this country - Kettering Town. Shortly after arriving at Rockingham Road as player-manager and chief executive Derek Dougan signed a four-figure deal with Kettering Tyres to have their name printed on the club playing shirts. The first match in the country to feature sponsored shirts was the Southern League match between the Poppies and Bath City on 24th January 1976. The FA were not amused and ordered the removal of the ads. The club then suggested that the wording be shortened to 'Kettering T' - meaning of course, they said, Kettering Town - but that was again blocked by the FA with a threat of a fine for non-compliance. But it didn't take long for clubs to realise that shirt sponsorship was a revenue earner and it soon became commonplace - although not initially in televised matches.

Football On This Day - 24th January 2015
A reversal of fortunes for Watford 103 years to the day after the Wolves defeat (see January 24th 1912, above). At half time promotion-chasing Watford were 2-0 down at home to rock-bottom Blackpool who looked as if they might gain their first Championship away win of the season. But Watford scored seven without replay in the second half to win 7-2, Odion Ighalo scoring 4 of the Hornets goals.
Link - Watford results 2014/15

25th January


Football On This Day - 25th January 1995
After being sent off In a Premier League match at Crystal Palace Manchester United's Eric Cantona launched a king-fu attack on Palace 'fan' Matthew Simmonds. He narrowly escaped going to prison for the attack but did receive an 8-month playing ban.
Link - Cantona's Kung Fu attack

26th January

Football On This Day - 26th January 1963
The Football Pools were a far more important part of life in the 1960s than they are now and the postponements caused by the freezing winter weather from December 1962 caused havoc with the Pools in the 1962/63 season. After three Saturdays in succession when the coupons were declared void the 'Pools Panel' came into being. The first panel of experts consisted of four former players (Ted Drake, Tom Finney, Tommy Lawton and George Young) and a former ref (Arthur Ellis) and determined the results for four more Saturdays and became a regular feature in the winters to come. In their first Saturday of deliberations, January 26th 1963, the chairman of the Panel, Lord Brabazon, declared seven draws, 23 home wins and eight away wins.
Link - postponed matches

Football On This Day - 26th January 1993
A Tuesday night in January is probably never going to be the easiest date to fill a football ground but on Tuesday 26th January 1993 one of those did-it-really-happen records was set. Just 3,039 turned up at Selhurst Park for the Premier League match between Wimbledon and Everton - the lowest ever Premier crowd.
Link - 1992/93 Premier League table and all Premier results.

27th January
Football On This Day - 27th January 2002
Liverpool's Jamie Carragher was hit by a coin thrown from the crowd in an FA Cup tie against Arsenal at Highbury. He threw it back into the crowd for which he was red-carded followed by a police warning, £40,000 club fine and three-match FA ban.
Link - Crime & punishment
Football On This Day - 27th January 2008
Manchester City fans unexpectedly helped opponents Sheffield United to a 2-1 FA Cup victory at Bramall Lane on this day in 2008. City fans caused the problem when they released blue and white balloons into the Manchester City penalty area. An early cross into the City penalty area saw the ball hit a couple of balloons before nutmegging Michael Ball and leaving a straightforward goal for Sheffield United's Luton Shelton. If being knocked out of the cup by a balloon was bad enough when the City players got back to the dressing room they found that thieves had made off with £2000 of their cash!
Link - FA Cup results 2007/08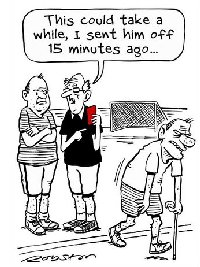 Football On This Day - 27th January 2016
You probably couldn't think of anything more sedate to do as the grey hairs take over - walking football. Similar rules as the normal football but for the over 50s and played at a walking pace. But in January 2016 when Canterbury Walking Football Club played Herne Bay Walking Football Club - players were aged up to 70 - the outcome was a tad surprising. Within five seconds there was a 'robust' shoulder charge followed soon after by a 'crunching tackle' which was followed by a brawl which included the ref. The match was abandoned after just two minutes, proving that there is life after 50!
Link - Abandoned matches



28th January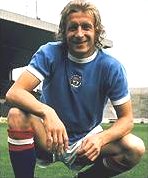 Football On This Day - 28th January 1961
Amazingly on this day in 1961 Denis Law scored 6 goals for Manchester City in an FA Cup tie against Luton Town - but still was to finish on the losing side!
Link - Full Story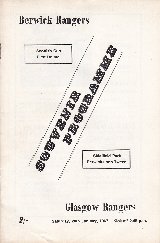 Football On This Day - 28th January 1967
A Scottish Cup result that the Scotsman newspaper described as 'the most ludicrous, the weirdest, the most astonishing result ever returned in Scottish football'. Scottish Second Division side Berwick Rangers - who had their home in England - beat mighty Glasgow Rangers in a First Round tie. A record Shielfield Park crowd of 13,365 witnessed an amazing 1-0 victory for Berwick with Sammy Reid scoring the deciding goal. Berwick's player-manager that day - goalkeeper Jock Wallace - set a unique record in 1966/67 by playing in that Scottish Cup match after having played earlier in the season for Hereford United in both the English and Welsh FA Cups. He later went on to manage Glasgow Rangers.


Football On This Day - 28th January 2008
Brechin City beat Hamilton Academical 2-1 in a Scottish Cup 4th Round replay in front of 696 hardy fans at their Glebe Park ground to set themselves up with an attractive 5th Round tie at Aberdeen - or so they thought! It then emerged that Brechin had fielded Michael Paton who was signed on loan from Aberdeen after the first match between Hamilton and Brechin was played on January 12th and so was ineligible to play in the replay. For that infringement of the rules the tie was ordered to be replayed and Brechin were fined £10,000. Then is was discovered that another member of the team - Willie Dyer who was recently signed from St Johnstone - hadn't been eligible to play in the replay for the same reason. For that Brechin were kicked out of the Scottish Cup. It's important to know the rules!
Link - Crime and Punishment


29th January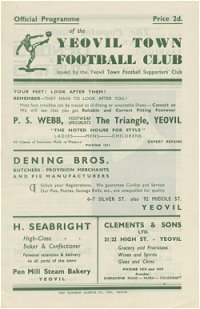 Football On This Day - 29th January 1949
One of the greatest giantkilling acts in FA Cup history - mid-table Southern League side Yeovil Town beat mighty Sunderland 2-1 on the famous sloping Huish pitch. More amazingly still they effectively did it with only 10 fit players when winger Jack Hargreaves was injured after only 10 minutes and was only a passenger after that - no subs in those days. A crowd of 17,000 saw Yeovil score through player-manager Alec Stock and Eric Bryant with Jackie Robinson scoring for Sunderland.

30th January
Football On This Day - 30th January 1937
The 35 Football League and FA Cup matches played on Saturday 30th January 1937 ended in 25 home wins and 10 draws - not one away side managed a victory.
Football On This Day - 30th January 1999
In an article printed in The Times on this day in 1999 England manager Glenn Hoddle gave his views on reincarnation and his belief that people born disabled were paying for sins committed in a previous life. Condemned by every right-minded person three days later he became the ex-England manager!

31st January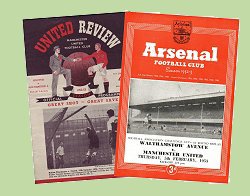 Football On This Day - 31st January 1953
Another FA Cup shock. When League champions Manchester United hosted Isthmian League Walthamstow Avenue there was only one expected winner - but the unexpected happened. In front of a 34,748 Old Trafford crowd the non-leaguers held their own and came away with a 1-1 draw. The replay the following Thursday attracted a crowd of 49,119 - it was played at Highbury - but the dream ended for the non-leaguers with United winning 5-2.
Link - FA Cup results 1952/53
Football On This Day - 31st January 2011
Transfer deadline day saw some amazing transfers being finalised. Top of the list was Fernando Torres moving from Liverpool to Chelsea for a reported £50m fee while Andy Carroll and Luis Suarez both signed up for moves to Anfield. The £22.8m fee Liverpool paid to Ajax for Suarez's signature was an Anfield record that lasted for a few hours until the Reds handed over £35m to Newcastle for Andy Carroll. At the time the Torres and Carroll transfer fees were the top two amounts for transfers between British clubs. Of the trio Luis Suarez was the only one who was considered a success at his new club. In the short term Torres took 732 minutes of football for Chelsea before he scored his first goal for the club while Carroll didn't even make his debut for Liverpool until March because of injury – and in the longer term the fortunes of both those two didn't improve much.